Planning Worksheet for When Mom Goes Out of Town
As an Amazon Associate I earn from qualifying purchases. For more details, please see our disclosure policy.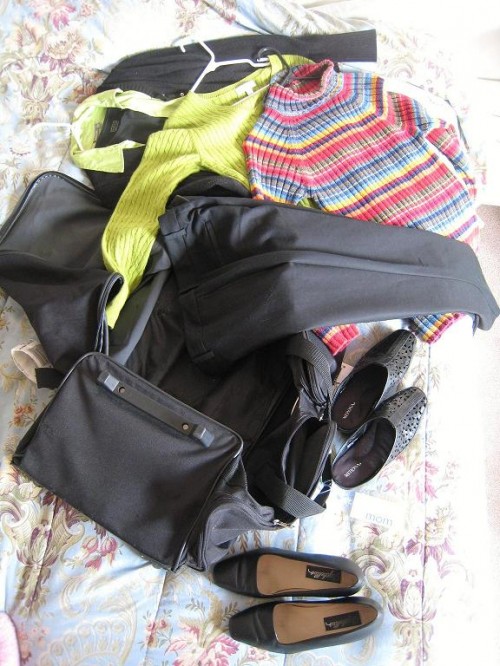 I'm leaving. On a jet plane. I do know when I'll be back again – on Sunday. I'll be attending the Blissdom Conference in Nashville, meeting Dave Ramsey (or at least seeing his face in the same room), and keeping my eyes peeled for Sarah Palin who will be speaking at another conference in the same hotel.
Meanwhile, back at the ranch, FishPapa's got things covered. He is one of the most capable men I know. So, I'm not worried — except that the fam is still fighting a grunge of a cold. Hate to leave when they are under the weather. But, realistically, the worst that can happen is that they all spend 4 days in jammies, eating pancakes, watching tv and playing video games. Life could be worse.
That said, I do feel some responsibility in taking off for such an extended time. So, I'm doing my best to leave my nest in order and with ample provisions in the cupboard and freezer. Since I'm all about getting my life in order, I also whipped up this planning worksheet, While Mama's Away, so that FishPapa will have at his fingertips any necessary information. I'm hoping that it will help him with the little details (what to eat, what to do for fun, who's on call to lend a helping hand) and make life a little easier for everyone. Feel free to borrow it if it helps you next time you travel cross-country — or just around the block.
So, I guess I better get back to my packing. Do you think these shoes will be okay?