Play Music More Often
We are a participant in the Amazon Services LLC Associates Program, an affiliate advertising program designed to provide a means for us to earn fees by linking to Amazon.com and affiliated sites. We participate in other affiliate programs as well. For more details, please see our disclosure policy.
 Sing or play music more often to feel and be happier as a family.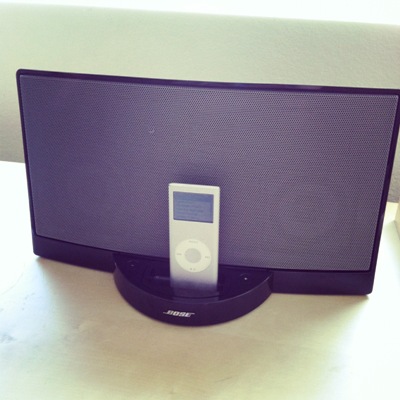 Ours has always usually been a musical family. Hubby plays guitar, drums, bass, and piano.
And I listen really, really well.
When we met, he regularly played in bands and sported long hair and an earring. I married a rock star. In more ways than one.
Over the years his playing has become for pleasure only. I love to hear him play. Thankfully, our kids seem to have inherited his musical giftings.
I contribute music appreciation to the mix.
We all enjoy listening to music. It's a part of our family culture. My mom has observed that during our stressful seasons of life, our home becomes too quiet. Where's the music? She asks.
Music shows the happy times.
I was reminded of this at the homeschool convention in May when a seasoned homeschooling mother and grandmother was quoted as saying, "I wish I had sung more often." Her daughter explained the quote by saying how important it is for us to show our families our happy times. To sing more. To laugh more.
To show them that we really are happy with this "life as MOM". Even amidst the struggles.
This hit home with me. Combined with my own mother's observations, that point has urged me to do some things to make our days more musical. We've got a family playlist. Hubby helped out with that by buying me a docking station for Mother's Day. And we're working out ways so that every room has a way to play music.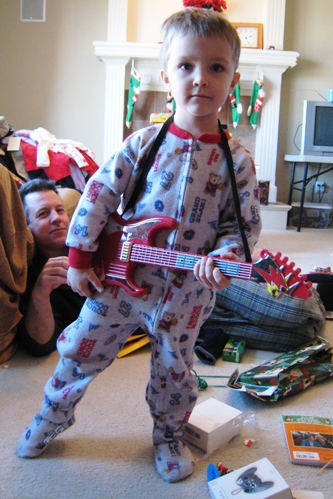 Music soothes us. Music articulates what our hearts feel. Music makes us happier.
Here are 10 songs that I've got on our summer playlist to show my kids (and to remind myself) that I love this life as MOM:
1. Everything at Once — Lenka
2. It is Well with My Soul— Jars of Clay
3. Show Jesus — Jamie Grace
4. Dancing in the Mindfields — Andrew Peterson
5. Harry's Wondrous World — the Harry Potter soundtracks
6. Yakkety Yak — the Coasters
7. Eyes on the Prize — Sara Groves
8. Angels We Have Heard on High — David Crowder Band
9. The Cartoon Song — Chris Rice
10. Come to Me Quickly — Telecast
Got a favorite song?
We'd love to hear it and add it to our playlist.
Disclosure: if you make a purchase through the Amazon links up there, I do receive a small percentage of the sale.