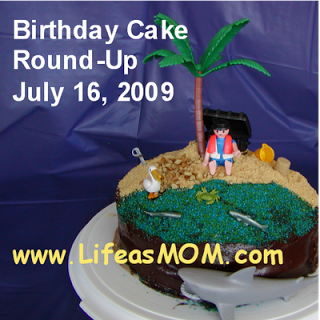 Share your birthday cake ideas this Thursday for the third, semi-annual Birthday Cake Round-Up here at LifeasMOM. Please spread the word so moms, dads, and grandparents everywhere can be inspired to make a pretty.cool.cake!
There is also a cake-related giveaway this week, for more details, visit my giveaway page.
And don't forget to vote in FishMama's Birthday Cake Challenge. Check the sidebar poll for the suggested themes. Voting will continue until Tuesday at noon. I'll be decorating Wednesday and sharing what I create at the Round-Up. Hope to see you there!