Purchase a Digital Goodie Box, a yearlong membership that gives you priority access to digital goodies to help you make the most of the good things in your life!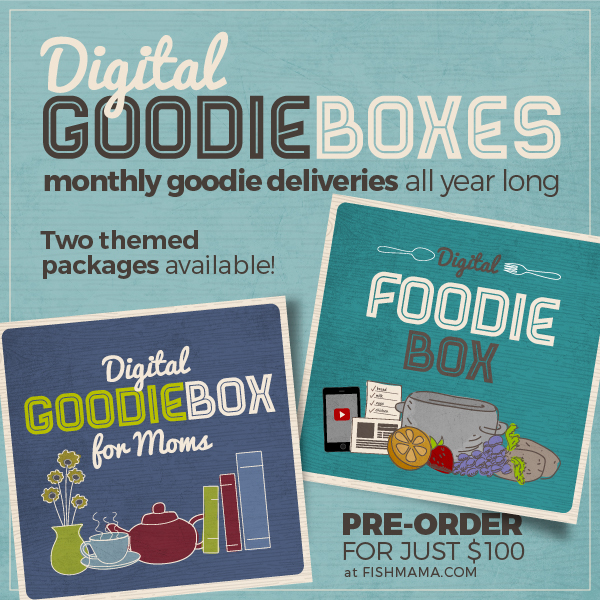 I am so excited to finally tell you about a project I've been working on for the last few months. Do you like get fun mail? Do you like surprises? Do you like SOLUTIONS to all of your life's problems dropped at your feet?
Well, I gotcha covered in my new Digital Goodie Boxes.
It's a newish concept, but one that I can totally get behind: a monthly, virtual goodie box loaded with good stuff to help you organize, prioritize, and ENJOY YOUR LIFE MORE.
Preorder Your Digital Goodie Box Today
Here's what you get when you purchase a year's membership to a Digital Goodie Box:
12 monthly surprise digital goodie packages, perfectly to help you make the most of your resources (time, money, energy)
Priority access to new planners, meal plans, ebooks, courses, and organizing resources (You get it before anyone else for FREE)
Exclusive access to instant party kits, seasonal mini-cooking plans, beautiful printables and more. (Only for members)
Surprise bonus gifts all year long
Instant access to an extra month's "welcome package"
Each month's goodie box will contain a minimum value of $30 worth of digital products. That's $360 of goodies over the course of the year. The pre-order price is only $100, a third of the value. It's like paying for one of those bundles, but getting the fun of opening it every month of the year!
$100 divided by 12 = $8.33 each month for $30 of products = DEAL!
The content of the memberships does not overlap, so you can buy one or buy both!