This is Day 20 of the Kitchen Time Savers series. Save time in the kitchen with these quick and simple tips.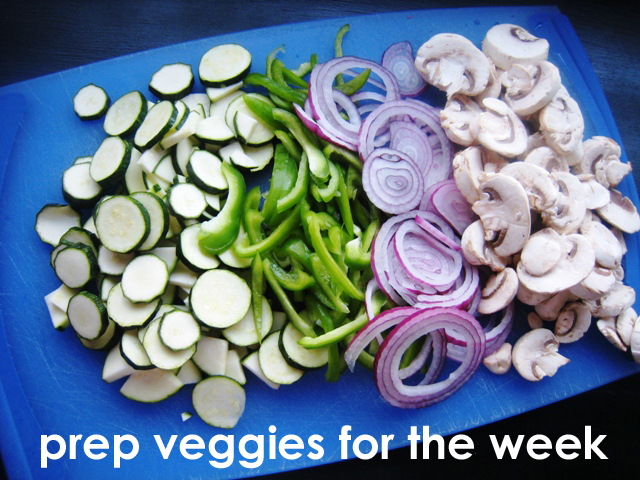 If you've planned your meals for the week and hit the grocery store, like we've discussed before, then you already have a jump on the week. Take it one step farther:
Prep your veggies.
Do all the slicing and dicing that you'll need for the week now. You dirty one knife and one cutting board ONE TIME instead of every day. This alone saves you time.
You can store the prepped vegetables in small containers in the fridge and pull them out when it's time to start cooking. Meal prep will go quickly because you've already done the chopping and slicing.
Prepping your vegetables for the week is a great way to save time and energy in the kitchen, freeing you up to do other things.
(Plus, you'll feel like the next Food Network Star because you're just rocking the kitchen when it comes time to cook.)
Do YOU do any advance prep work?
This post is part of the Kitchen Time Savers series. You can follow along this month as we explore lots of ways to make more efficient use of our time in the kitchen.

Don't want to miss a post in this series? Subscribe to 31 Days of Kitchen Time Savers here. Get updates via email here.