Preparing for Fall: Tips to Get You Ready
We are a participant in the Amazon Services LLC Associates Program, an affiliate advertising program designed to provide a means for us to earn fees by linking to Amazon.com and affiliated sites. We participate in other affiliate programs as well. For more details, please see our disclosure policy.
Fall is here, and with it comes a change in weather, clothing, and activity. Preparing for fall is painless with these simple, easy-to-check-off-the-list, tips!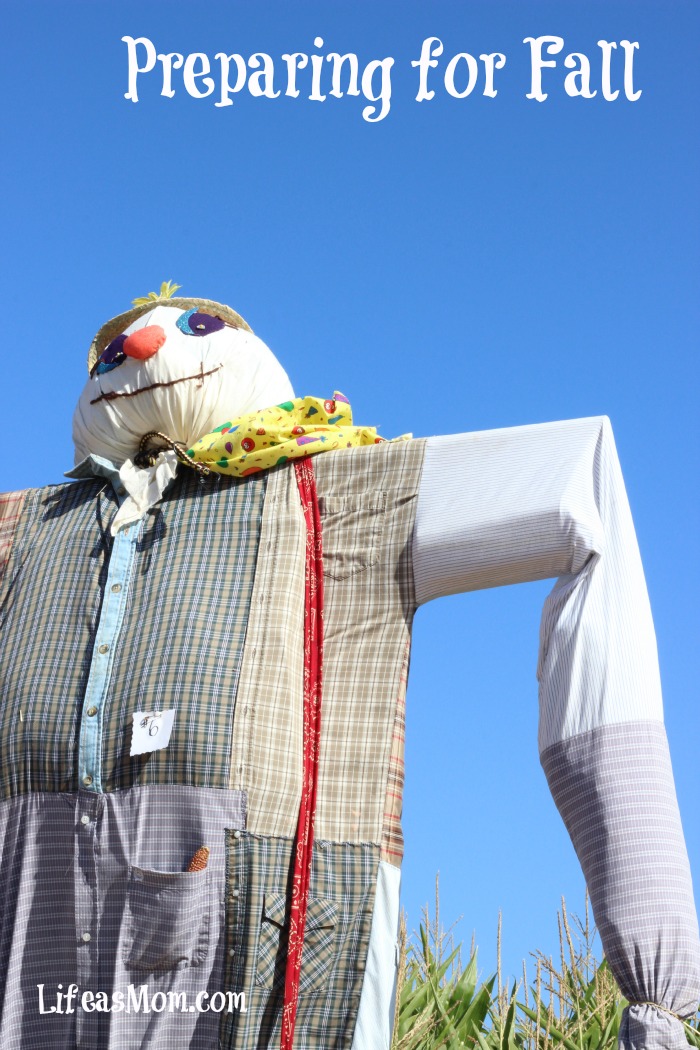 Once school starts up again and the days shorten, my mind just starts to think about Fall and preparing for winter. Though I come from pioneer stock, I certainly don't live on a farm, nor do I harvest anything from my own backyard. In fact, living again in Southern California, I don't get to experience the changing of the leaves all that much. But, I still love Fall.
Preparing for Fall
And even though I live in a milder climate, there are some practices that transcend geography and weather patterns.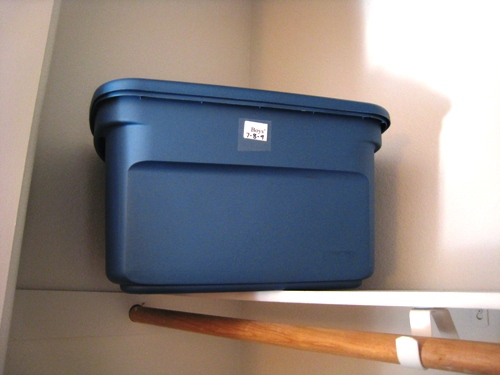 Dress for Success
This is the ideal time to switch out your kids' wardrobes. I keep Sterilite boxes in the kids' closets that are marked with the sizes of the clothes they hold. Twice a year I sit with each kid and his past and present size box. We talk about the clothes that he likes, what he likes about them, what he still wants to wear and we sort. It usually takes just 15 minutes to make the switch, and then I know that my kids have what's appropriate for the coming season.
Fall is also a great time to stock up on sale clothing items. Either you can raid the summer clearance for next year and store it, or take advantage of the back to school clearance and fill out any holes in their wardrobes to last them through the winter.
Get more ideas here: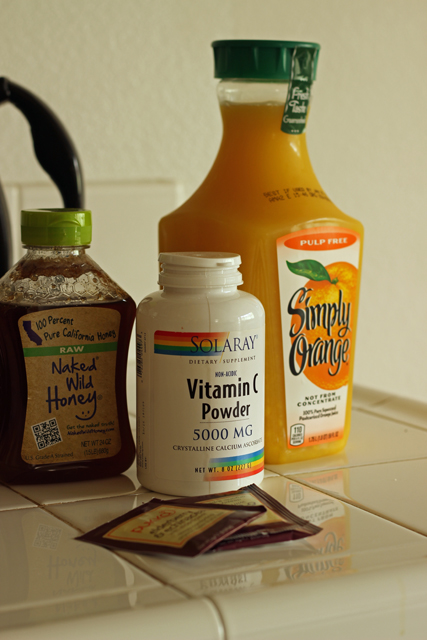 Cold and Flu Remedies and Comforts
Unfortunately, with the change of weather come germ and cooties. Kids are exposed to more of them once they're back in school and sporting activities. But, I've seen tissues, canned soups, and cold and flu remedies on great sales recently. Purchase them now at good prices before you need them to save you time, money, and the hassle of getting to the store when your family is ill.
Get more ideas here: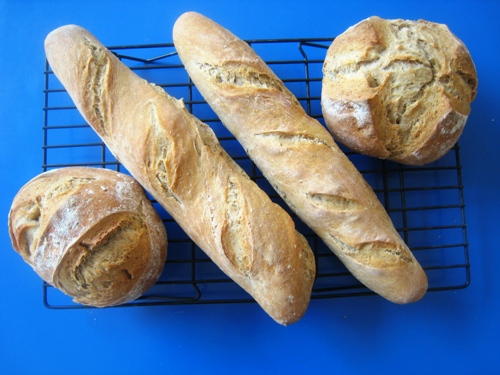 Bake Someone Happy
Autumn is also the season for baking supplies to go on great sales. Already I've caught wind of flour deals as well as low prices on chocolate chips. You know you're going to use these over the holidays. Don't pay full pop! Buy it during great sales.
If you remember, I purchased 100 pounds of flour back in April. It lasted us through August. That's an average of 20 pounds a month, not baking sandwich bread. I'm ready to lay in a new supply.
Get more ideas here: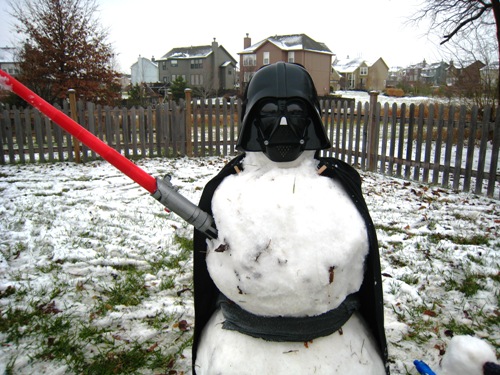 Snow Business?
If you live in snow country, there's a whole mess of supplies to make sure you have on hand, like ice melt and gloves.
It seems like my kids never had enough pairs of gloves and the stores always sold out by Christmastime. Pull out your winter stash now and make sure you have enough.
Get more ideas here: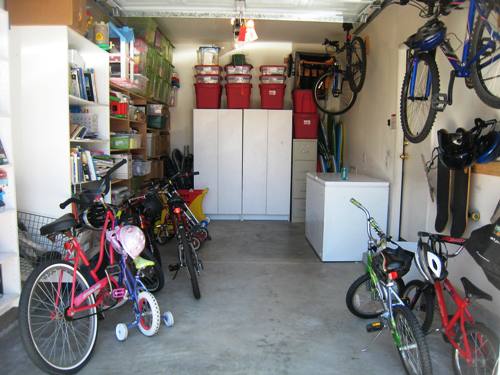 Stow Away Summer
Likewise, there may be summer items, whether decor or outdoor equipment that needs to be stored properly. Put it away neat and dry and you will thank yourself next year. A word to the wise: SlipNSlides stored wet in the basement do not do well. Just ask me how I know.
While you're at it, make sure that your car is prepared for a change in weather and activities.
Get more ideas here: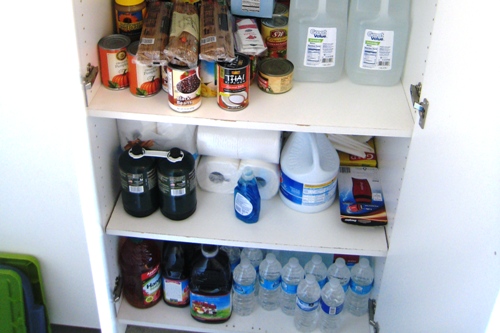 Ready for an Emergency?
No matter the weather in your neighborhood, it's always good to be prepared. Canned food items are starting to go on sale, and coupons for such are sprouting up everywhere. Make sure that you have enough food and water to last you in case of natural disaster in your locale.
This is an area of home management where I am sorely lagging. No, we won't get snowed in or face a hurricane, but an earthquake is definitely in the realm of possibility. And facing possible power and water shortages in the aftermath would not be fun, based on my current state of (un)preparedness. Don't get caught without the necessities.
Get more ideas here:
Have a Merry Little Christmas
Yes, I know it's three months away. But, I don't want to get hit by a big bill when it does. And I love to present the kids with bulging Christmas stockings.
Per a suggestion from Freebies4Mom, I'm collecting kid-appropriate free samples and stowing them away until Christmas Eve. You'd be amazed at what a nice little stash you can accumulate.
Get more ideas here:
How are YOU preparing for Fall?