Preschoolers and Glasses (Reader Q&A)
As an Amazon Associate I earn from qualifying purchases. For more details, please see our disclosure policy.
Occasionally, readers write with questions that I know others might be able to add to or benefit from. Today we're talking about helping preschoolers who wear glasses take care of them, remember to wear them, etc.
Take whatever I say with a grain of salt, and be sure to add your two cents in the comments section.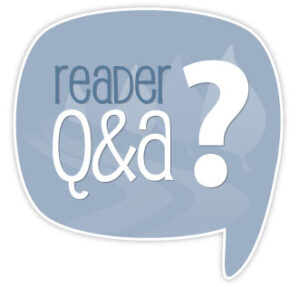 Q. We just found out our 4-year old son is farsighted and needs to wear glasses all the time. We picked out light weight wire frames with polycarbonate lenses and we pick them up in a couple days. I'd love to hear tips/tricks from you and your readers on getting him to wear them all the time.
A. This is a great question and you're a wise mama to ask for advice from others! While I do have one kiddo who wears glasses, mine is 9-years old. He's been amazingly responsible with his glasses. We bought two pairs "just in case", but so far he's done quite well in caring for them.
I can imagine that the case would be very different if he were younger. So, I'm turning to other Life as MOM readers to help us out with their tips and wisdom.
What tips do you have for a young child with glasses?