Prevent the Summer Slide in Reading
We are a participant in the Amazon Services LLC Associates Program, an affiliate advertising program designed to provide a means for us to earn fees by linking to Amazon.com and affiliated sites. We participate in other affiliate programs as well. For more details, please see our disclosure policy.
Summer vacation will be here before you know it. Life as MOM contributor, JessieLeigh, offers suggestions on how to keep your kids' reading skills strong over the break.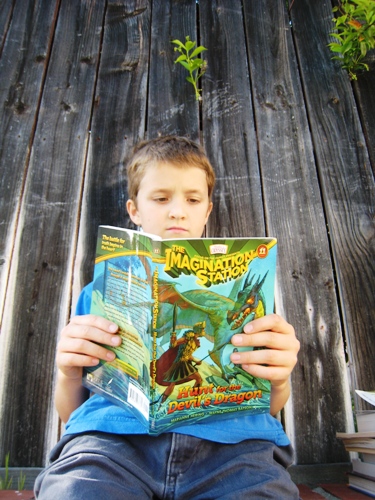 Summer days… and the living's easy! And that's wonderful, really and truly. Unfortunately, all that "easy living" can have some undesirable results, too– like a slip-back in reading skills.
Most schools have a target level at or above which they like all students to end a certain grade level. There seems to be a growing trend of raising that bar slightly to give a little cushion for any loss of skills that occurs over summer break. The consensus among many parents and educators seems to be that some slip-back, or summer slide, is inevitable.
While I see nothing wrong with allowing a little wiggle room "just in case", I remain unconvinced that all children will face a loss of reading skills while out of the classroom for a couple of months.
Here are a few pro-active things we can do, as parents, to help prevent "slip-back":
Keep reading.
Far and away, the most important thing we can do to help keep our children's reading skills sharp is to maintain a reading routine. Make sure your child has plenty of interesting books and that they're kept someplace central and convenient.
Many schools expect a child to read for a set number of minutes each day; there's no reason that needs to change over the summer. Reading every day (or nearly every day) is the very best way to ensure skills stay sharp.
Looking for some reading options? Check out these 10 Great Book Series for Kids.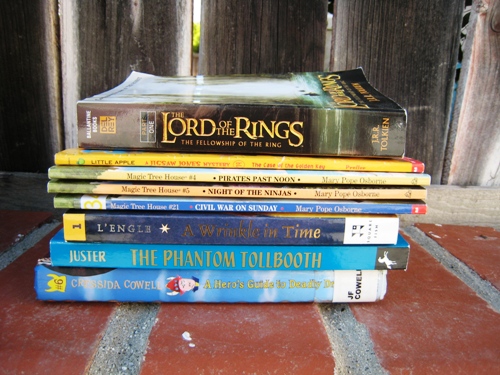 Don't get too hung up on genre.
Through the years, teachers and librarians have all told me the same thing– the most important thing is that they're reading, not what they're reading. While I certainly realize that some literature is of a higher caliber than others, if what gets your son reading is his favorite skateboarding magazine, then that's great.
Some children balk at reading novels, but love learning about favorite topics through non-fiction. The genre is not all that important when it comes to keeping reading skills sharp.
Do pay attention to appropriateness, though.
Remember that skateboarding magazine I mentioned? I stick with it– articles, comic books, and how-to manuals are all valid reading materials. You do need to be careful about advertising and content, however. It's a shame, but we do need to be extra vigilant about these things. Even when the material in the article is fine, the surrounding marketing might be too violent, sexual, or otherwise inappropriate for a child.
Similarly, be very careful when choosing reading materials for a child who is capable of reading way ahead of grade level. While the child might have the intellect to read the vocabulary and comprehend the story line, she may not have the emotional maturity to deal with dark or mature themes.
I have one such child and the head of our children's library has been an invaluable resource for me in finding books that will keep him interested, without scaring or overwhelming him.
Make reading convenient!
While reading in a car makes me horribly carsick, my children, blessedly, do not have this problem. They're always asking if they can take books in the car– why not?? I let my children read in their rooms, on the couch, in the car, outside… really, almost anywhere. Unless it's interfering with conversation and being courteous, like at the dinner table or when we have guests, I'm unlikely to ever tell them to stop reading.
The more convenient we make it, the more likely they are to pick up a book for a few minutes here and there. Those minutes add up and can make a real difference!
Finally, model the behavior.
You've heard all about it, right? Your surest bet for raising readers is to let them see you making reading a priority. If your children see you turn to the TV or computer every single time you have a moment to relax, they'll learn that those are the best ways to spend free time. If they see you reach for a book, they'll learn that this is an activity you cherish– and that will make it more valuable to them, too.
How do YOU keep reading a regular habit in summer?
– A mother of three, including a 24 week preemie, JessieLeigh is a determined advocate for even the tiniest of babies. She can be found celebrating life's (sometimes unexpected) miracles and blessings at Parenting Miracles.