Public Transportation & Another Frugal Friday
We are a participant in the Amazon Services LLC Associates Program, an affiliate advertising program designed to provide a means for us to earn fees by linking to Amazon.com and affiliated sites. We participate in other affiliate programs as well. For more details, please see our disclosure policy.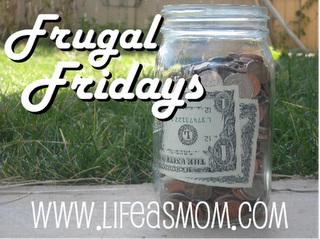 When I lived in France during college, I did not own a car. I either walked or took the bus, metro, or train wherever I went. It was a fun lifestyle and one that was unencumbered by gas prices, car repair, or foreign traffic.
But, life is different in much of the United States and public transportation is not the main mode of movement. However, it's a wonderful opportunity to save a few bucks. Recently FishPapa was doing some math regarding his daily commute. Installing new tires on his truck definitely increased his gas mileage. But, last time I checked, gas is never free and I've not seen coupons.
He also researched the public transportation options in our area and discovered that if he bought a month's pass, he could save $100 a month — just on gas! That doesn't even include saving wear and tear on his truck. Simply buying a ticket at the station on the days he wants to take the train will enable him to save $5 each day. That's not too shabby. Plus, he can read, listen to music, or talk on the phone without worrying about traffic or running out of gas. Works for me!
I'm not sure how often we'll use public transportation, but I am encouraged that it is a doable option for our family. In a pinch, we could cut back $100 from the budget during any given month. That's a lot of diapers!
What do YOU do to save money?
Share the permalink to your favorite money saving idea in Mr. Linky below or leave a comment. In the interests of sharing solid frugal advice, please do not post giveaways, deal posts, or affiliate links. Tell us a money saving concept that helps you stay in the black. And please, link back to Lifeasmom.com so that your readers know where to find the party.