Valentine's will be here in just a few weeks. Have you planned a way to put your heart to paper?
This post is sponsored by Hallmark. All opinions are my own. The giveaway is now closed. Congrats to the winner: kaberg1960@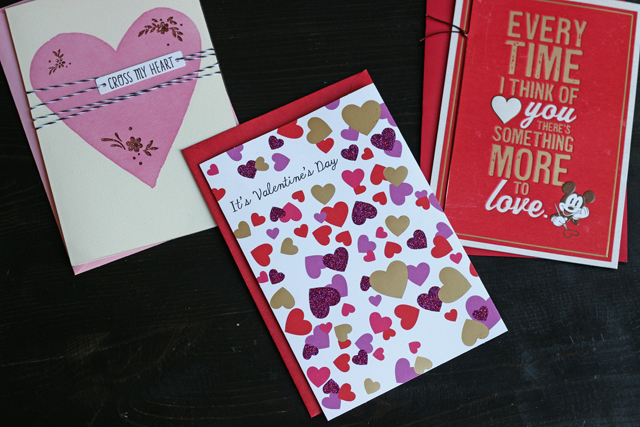 I have an aunt who I've always admired. Her house was always spotless; her cooking exceptional; junk food and Otter Pops and Scotcharoo Bars were stocked in abundance. As a child on the days when I wanted to run away, Aunt Peggy's house was the place I was headed.
For as long as I can remember, I've wanted to know that I was doing okay in her eyes. Living 2000 miles apart and not having seen her in years, I wasn't really sure, until my sister said that our aunt read my blog — every week. What a pleasant surprise! (Hi Aunt Peggy!)
At Christmas I sent her a signed copy of Good Cheap Eats. She was such an inspiration to me in the kitchen. Everything she makes is delicious. That book has her fingerprints on it. I meant to follow it with a card, but then I got sick for Christmas and that was it. Another good intention bites the dust.
I got a letter from my aunt last week. I cried. It was a real letter, just like my Gramma John (her mom) used to send me. And it meant so much to me. Not only did it remind me of my gramma, but it was full of such encouragement and love, I was speechless. It's something I will always cherish. Thank you, Aunt Peggy! 😉
Her letter was such a poignant reminder to me of how very important it is to send real paper greetings. It's definitely something I want to do more of because I know how happy it made me feel to get that letter.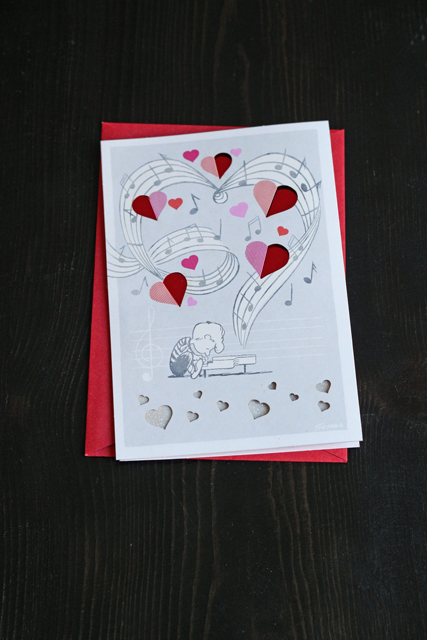 Put your heart to paper.
It's funny, though, sometimes we need a good excuse to do something nice, don't we? We can't just take a friend a freezer meal without feeling awkward or write about being thankful unless it's Thanksgiving. Well, Valentine's is a nice convenient excuse to tell people you love them, appreciate them, or are just plain glad to know them.
Confession: I didn't get many of my Christmas Thank You cards mailed. But Valentine's Day is a great occasion to make up for lost time, isn't it? There are so many great, funny, meaningful cards to choose from. If you actually write a few lines instead of just signing your name, you'll make someone's day.
How about we put our hearts to paper in the coming weeks and write those letters we've been meaning to write?
I've got a husband who needs to be reminded how much I enjoy hacking through the jungle with him.
I've got friends who have been MUCH better correspondents than I have been.
I've got family who I've not lately told how much I appreciate them.
I'll hazard a guess that you've got folks you can write, too. Not sure what to say? Check out these tips for curing thank you note writer's block.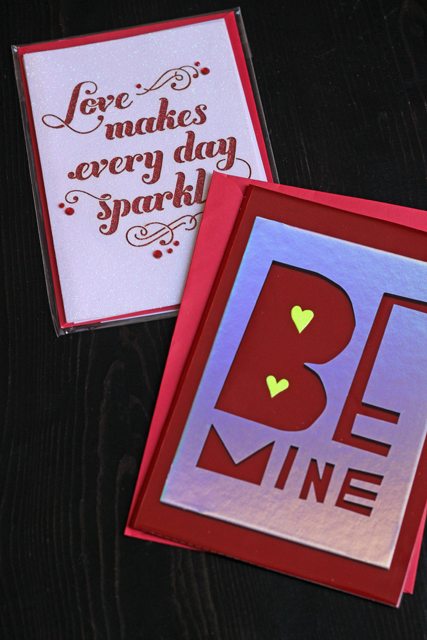 Win a $250 gift card.
This week Hallmark is offering a super-duper giveaway prize. One Life as MOM reader will be awarded a $250 VISA gift card.
To Enter:
Simply complete the information on this form. Please know that the information is only being gathered for the purposes of mailing you your prize in the event that you are chosen as the winner. This information will not be sold, traded, or given away.
This promotion is open until Friday, February 13, 2015 at 9:59 pm PST and is limited to US residents, 18 years or older. One entry per person. Friends and family of Jessica Fisher and Life as MOM are ineligible for entry. The winners will be chosen randomly. This post will be updated with the beginning of the winner's email address. The prize for this promotion is provided by and shipped by Hallmark and/or its representatives. Jessica Fisher and Life as MOM will not be held responsible for unclaimed or undelivered prizes.

Be sure to follow #Hallmark on Facebook, Instagram, and Twitter. They would love to know how you #putyourhearttopaper
Disclosure: I have been compensated for my time spent writing and administering this giveaway. All opinions are my own.