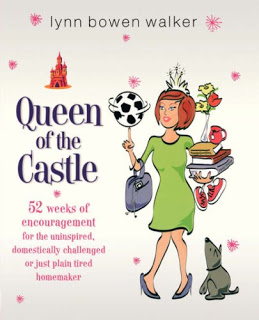 Thanks for participating in the Queen of the Castle giveaway. The winner, chosen at random, will win a copy of Queen of the Castle: 52 Weeks of Encouragement for the Uninspired, Domestically Challenged or Just Plain Tired Homemaker
by Lynn Bowen Walker. It is a great resource, so if you didn't win, run to Amazon and pick up a copy for about ten bucks. (Or leave a hint for your Valentine.)
Random Integer Generator
Here are your random numbers:
25 Timestamp: 2009-02-11 14:07:50 UTC
Congratulations, Michele@Philoxenos!
Michele, please email me (lifeasmom at sbcglobal dot net) with your mailing address so we can ship you your book. If I don't hear from you by Friday afternoon, I'll need to choose an alternate. Thanks!
I have many more giveaways lined up for the next few weeks, so be sure to check back at least once a week. You can see what's going by clicking "Contests" in the categories sidebar.