Can you freeze yogurt? That's a good question! Here's the answer.
Question: Can you freeze yogurt?
There are some screaming deals on yogurt this week in my neck of the woods. The grocery geek in me just can't pass them up. But, can you freeze yogurt? I assume you can, since those Go-Gurts are freezeable. I wondered if any of you have experience with freezing large 32-ounce containers or the individual cups, unopened. Let me know.
Answer: Yes!
Yes, you can freeze yogurt. But, it depends on how you want to use it. While you may not love the texture of yogurt in the cup after thawing, yogurt can be frozen for different purposes, allowing you to make good use of that great deal you found at the store.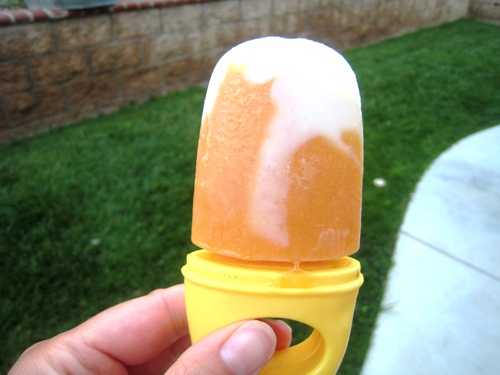 Freeze yogurt into these delicious Yogurt Peach Popsicles. Feel free to vary the fruit puree according to what you have on hand.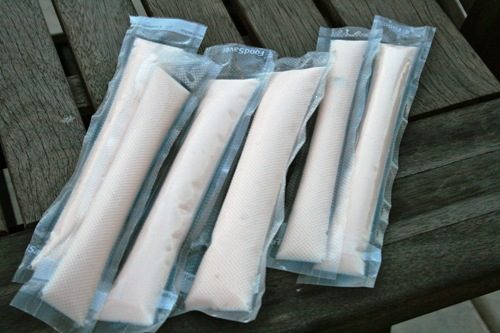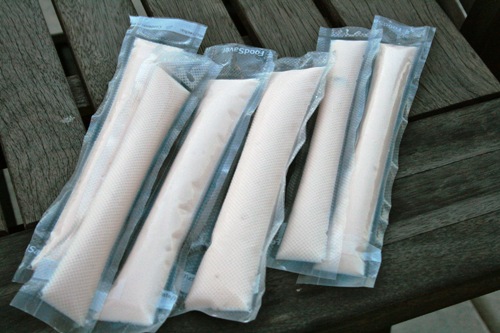 Use your vacuum sealer to create your very own Go-gurts.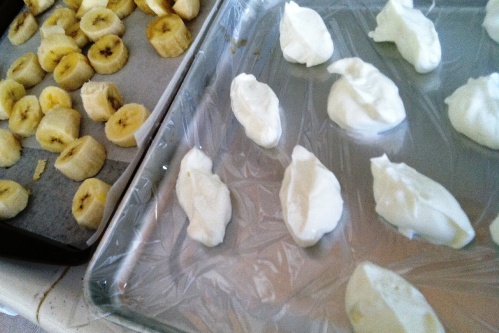 Freeze yogurt on lined trays in spoonfuls. Once frozen, store them in ziptop bags to stock a DIY smoothie station.
Yogurt freezes (and thaws) well if you plan to enjoy it in frozen desserts and drinks. And now you know if you can freeze yogurt. 😉