Dinner prep doesn't need to be long and drawn out. These quick dinner ideas are a great way to save money and eat well during the busy week.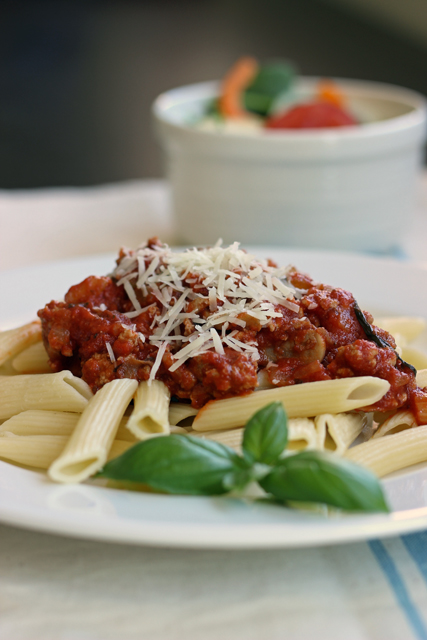 Life is full of things that can derail us from that great meal plan you made over the weekend. Forgetting to thaw, fatigue, and general family activity can pull us from that casserole we intended to make or those short ribs we had planned to put in the Crock-pot six hours ago.
So what's a girl to do?
The fast-food restaurant isn't too far away, neither is the pizza place. But, you know that those options are more expensive than eating at home — and not as healthy either.
Plus, total mom guilt fodder right there. C'mon, girlfriend. We can do better than that.
Instead, consider some quick dinner ideas that you can pull together easily. And when I say easily, I mean quicker than the time it takes you to find your car keys and go wait in the take-out line.
Quick Dinner Ideas
Here are some of the strategies I lean on when I need a quick fix supper:
1. Boil some pasta.
Pasta is an easy fix at our house. Sure, some of the FishKids prefer meat sauce, but I can easily pull off a meatless pasta dish (either cream- or tomato-based) without hearing too many squawks. Some kids even prefer buttered noodles with a bit of Parm. Serve a salad or steamed vegetable and some garlic bread and you're good to go.
These FishFavorites come together in less than 30 minutes:
2. Fix a salad. With stuff on it.
Real men do eat salad. You just need to put a lot of stuff on it like beans, meat, cheese, and croutons. See my primer for making a great salad.
Often, I'll make a selection of two or three different kinds of salad, including pasta and potato. As long as there's meat on the plate somewhere, you'll be good to go.
Here are some favorites that we like: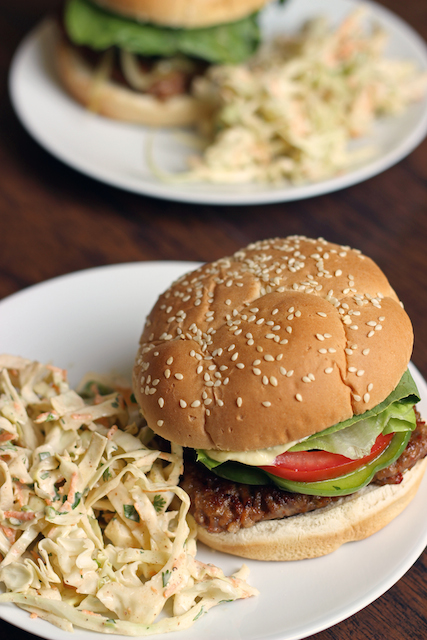 3. Make a sandwich.
It's true that sandwiches can seem a little too "everyday". Kids and spouses may have a sandwich for lunch and not think they want one for dinner. But, I believe if you doctor it up with spreads and Subway-style toppings or if you make a fancy panini or other hot sandwich, you'll win your people over.
These sandwiches make a tasty quick fix: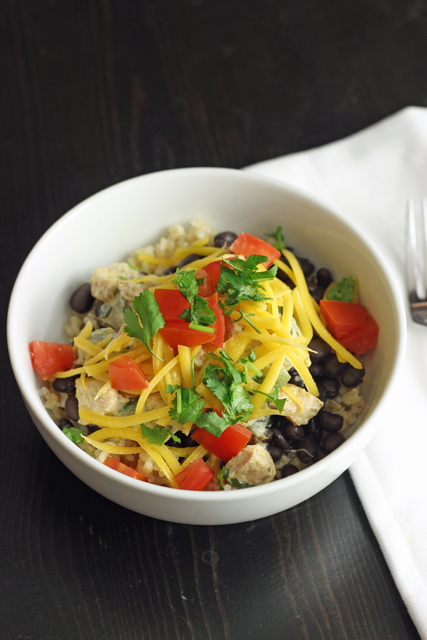 4. Open a can of beans.
Beans and rice have made a supper for someone somewhere for thousands of years. It can work for you too. Gild the lily with homemade salsa, a dollop of sour cream, and some chips.
We've considered Rice and Beans a good cheap eat at our house for a long time. And it takes only 20 minutes to cook up.
Other quick bean dishes:
Don't overthink supper. You can probably pull together "a meal" in less than half and hour with what you already have on hand. With a little pre-planning, it can be a feast. Dinner doesn't have to be an event. Just make it real food, and serve it with love.
I'm always looking to expand my repertoire of quick-fix ideas, head to the comments and tell me what you like to make on the fly.
What's your favorite quick dinner idea?