Quick Ways to Calm It Down: Call Your Mom or Other Mentor Mom
We are a participant in the Amazon Services LLC Associates Program, an affiliate advertising program designed to provide a means for us to earn fees by linking to Amazon.com and affiliated sites. We participate in other affiliate programs as well. For more details, please see our disclosure policy.
The holiday season,  and particularly the weeks leading up to Christmas, can be full of to-do lists, stresses, disagreements (often petty), and a general feeling of hurriedness. Let's calm it down.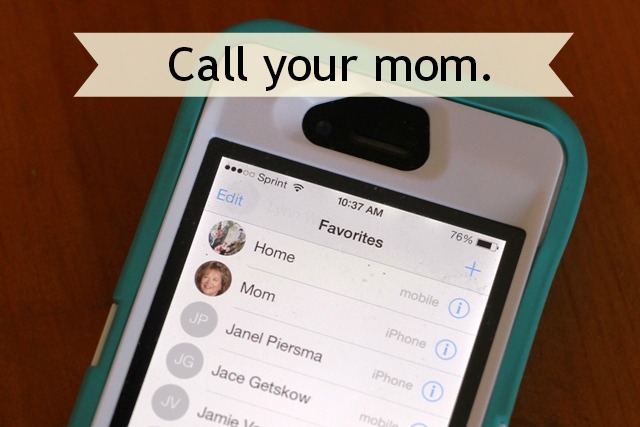 When I left for college, I learned the beauty of being able to call my mom. I'd never had reason to do so before then. Cell phones were just for drug dealers back in the old days, you know.
But, in college, whenever I was stressed or frustrated, I'd call my mom. She's always been my biggest fan (thanks, Mom). Even if she didn't solve my problem, just knowing that someone listened to me helped. If you can't tell, expressing myself is my therapy.
In turn, I'm learning to extend that same listening ear to my teenage sons.
If you're feeling a little down, discouraged, or out of sorts, pick up the phone. Call your mom or another mentor mom or friend, and chat. Be sure to set the kids in front of a movie or snack before you dial — and maybe go hide in a closet somewhere.
Have a nice chat and be ready to take on what's next.
Need more motivation?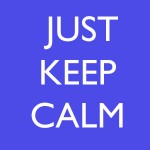 This post is part of FishMama's campaign to Just Keep Calm. Every day during the weeks leading up to Christmas, I'll post a different idea to help you keep calm, gain perspective, and not let the holidays (or any time of year) make you a crabby mom.
What are YOU doing to keep calm today?