Quick Ways to Calm It Down: Clean Something
We are a participant in the Amazon Services LLC Associates Program, an affiliate advertising program designed to provide a means for us to earn fees by linking to Amazon.com and affiliated sites. We participate in other affiliate programs as well. For more details, please see our disclosure policy.
The holiday season,  and particularly the weeks leading up to Christmas, can be full of to-do lists, stresses, disagreements (often petty), and a general feeling of hurriedness. Let's calm it down.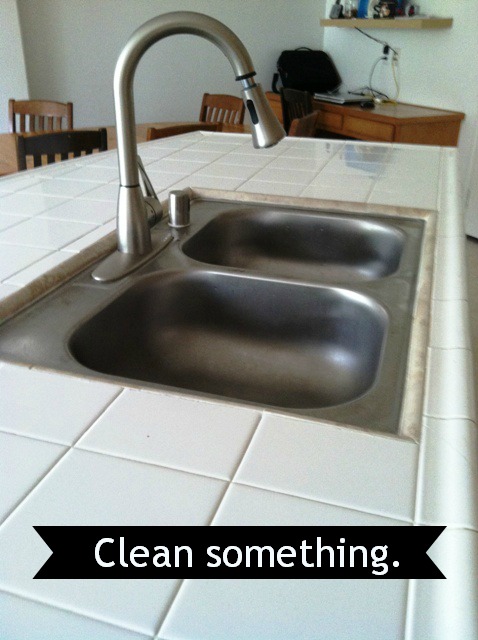 When we get busy, we often let things slide: the laundry, the dishes, the piles of mail. All this clutter can become overwhelming, paralyzing. It gets in the way of our enjoyment of the holidays or whatever activities are keeping us occupied.
If you're feeling frenzied, consider a quick pick-up.
Clean something.
It's amazing how little time it really takes to set a room to rights. I've timed myself and tidying really does take less time than I think it will. Yet, the messes can slow me down disproportionately. It's weird.
Take fifteen-minutes (set a timer) and tackle that pile of cryptonite clutter that is getting in your way today. Scrub that dirty sink. Fold that pile of laundry and put it away. You'll be amazed at the feeling afterward. (Getting to the afterward might be a challenge, but it will be worth it.)
Go clean something.
Need more motivation?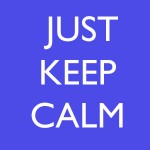 This post is part of FishMama's campaign to Just Keep Calm. Every day during the weeks leading up to Christmas, I'll post a different idea to help you keep calm, gain perspective, and not let the holidays (or any time of year) make you a crabby mom.
What are YOU doing to keep calm today?