Quick Ways to Calm It Down: Go for a Walk
We are a participant in the Amazon Services LLC Associates Program, an affiliate advertising program designed to provide a means for us to earn fees by linking to Amazon.com and affiliated sites. We participate in other affiliate programs as well. For more details, please see our disclosure policy.
The holiday season,  and particularly the weeks leading up to Christmas, can be full of to-do lists, stresses, disagreements (often petty), and a general feeling of hurriedness. Let's calm it down.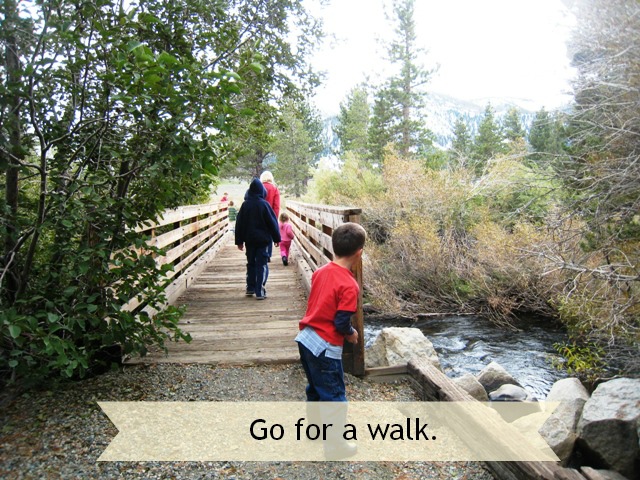 Go for a Walk
Today, consider how you can get outside and go for a walk. Even if there's a foot of snow on the ground, even if your to-do list is out the door, take 15 minutes and go walking.
It might be a tour around the neighborhood, a hike in the woods, or a circuit around the lake. No matter where it is, you'll find that getting outside, breathing fresh air, and changing your scenery can do a lot for changing your perspective.
Take the kids along with you if that is restful — or if there is no other option. Either way, it will calm them down, too. Make an event out of it by bringing some day-old bread to feed nearby ducks or a bag of cookies to share with a friend.
It doesn't have to be an hour-long event, but a walk can be a great break in your routine and give you the refresher you need to tackle your to-dos.
Need more motivation?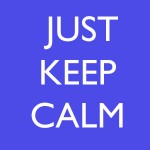 This post is part of FishMama's campaign to Just Keep Calm. Every day during the weeks leading up to Christmas, I'll post a different idea to help you keep calm, gain perspective, and not let the holidays (or any time of year) make you a crabby mom.
What are YOU doing to keep calm today?