Quick Ways to Calm It Down: Listen to Your Favorite Music
We are a participant in the Amazon Services LLC Associates Program, an affiliate advertising program designed to provide a means for us to earn fees by linking to Amazon.com and affiliated sites. We participate in other affiliate programs as well. For more details, please see our disclosure policy.
The holiday season,  and particularly the weeks leading up to Christmas, can be full of to-do lists, stresses, disagreements (often petty), and a general feeling of hurriedness. Let's calm it down.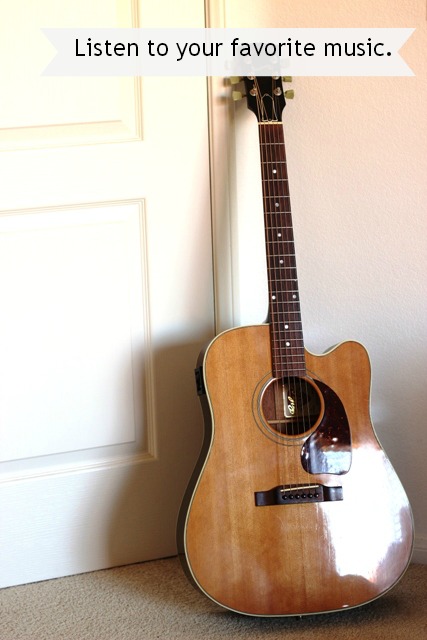 They say that music soothes the savage beast. I've known that to be true — of myself and of crabby children. It depends on the music, of course, but it can have a wonderfully calming effect on the heart and mind.
Listen to your favorite music.
My very favorite music, I recently realized, is that which my husband or son play. It doesn't happen as often as I would like, but I realize that when I hear either of them play, it makes me really happy and relaxed.
How can you work music into your day right now?
One of my favorite daily options is Pandora, it's a free, user-generated radio app. Got a favorite musician or singer? Check out his or her station on Pandora and you'll be treated to a variety of music in the similar style or genre as your old favorite.
You don't have to have a device, just a computer. Pandora allows you to have up to 100 stations for free.
I've also created playlists in my iTunes account. Each collection conjures certain memories of good times with my family. It's a great way to bring me back to center and more in love with my people.
Need more motivation?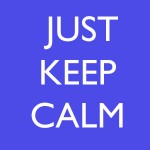 This post is part of FishMama's campaign to Just Keep Calm. Every day during the weeks leading up to Christmas, I'll post a different idea to help you keep calm, gain perspective, and not let the holidays (or any time of year) make you a crabby mom.
What are YOU doing to keep calm today?