Spend time every day reading a good book. It's a great way to stop and smell the roses.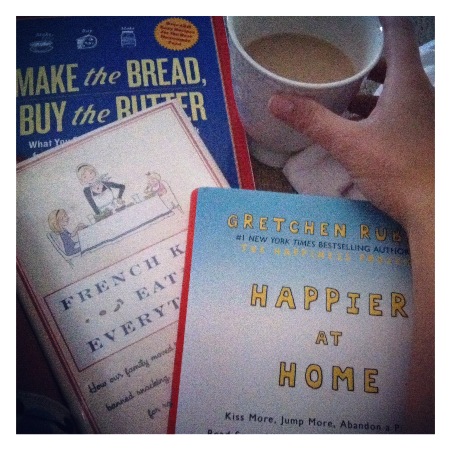 I don't know about you, but this series has been really good for me. I've been so much more mindful of how I'm spending my time. After several months of letting good habits slide, I'm getting back into some good ones. I'll be talking about each one this week.
Today? Read a good book! Just for fun.
I know, I make you read every month for Booking It. But honestly? Les Miserables practically did me in. I'm enjoying the fact that I quite literally put that one back on the shelf and am doing more fun reading.
One of my reestablished habits this month is to allow myself 30 minutes of FUN, yet purposeful reading every day. Pinterest and google reader, while fun, don't count as purposeful.
Losing yourself in a book you love does.
Expect reports at next month's Booking It on these:
I'm thoroughly enjoying several of these. Haven't dug into the last, but I've heard great things. And I love the down time.
Reading a good book is a great way to stop and smell the roses.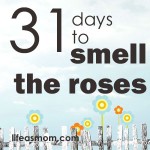 The days are long, but the years are short. I don't want to miss them! For more short and sweet ideas on how to stop and smell the roses, to enjoy the little things in life, check out my 31 Days to Smell the Roses series.
Don't miss a post in this series. Subscribe to 31 Days to Smell the Roses by RSS or email.