Read Holiday Books with the Kids (12 Days of Christmas Family Fun)
As an Amazon Associate I earn from qualifying purchases. For more details, please see our disclosure policy.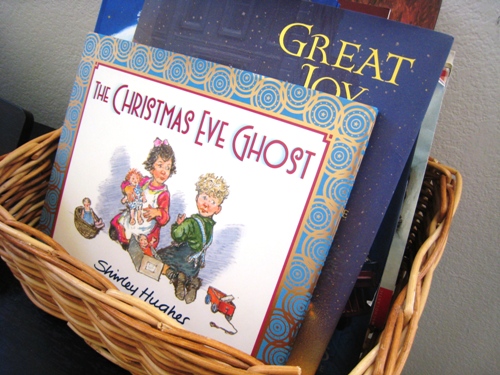 I have a little stash of Christmas books that I pack away with the decorations every January. We dig them out about this time every year.
Oh, sure, one or two renegade books floats around the house for the next year, but generally speaking, these are special occasion books; some are even leftovers from my own childhood.
I find that having stories for special occasions, like the music or the cookies, is another way to bring consistency to our holidays. It brings comfort and ritual and something to enjoy and look forward to. And even some of the "bigger" kids will gather around to hear the stories. Love that!
Some of our favorite books to read include:
How the Grinch Stole Christmas by Dr. Seuss
The Christmas Miracle of Jonathan Toomey by Susan Wojciechowski
The Tale of Three Trees by Angela Hunt
The Christmas Eve Ghost by Shirley Hughes
Great Joy by Kate DiCamillo
Mr. Willowby's Christmas Tree by Robert Barry
The Year of the Perfect Christmas Tree: An Appalachian Story by Gloria Houston
Song of the Stars: A Christmas Story by Sally Lloyd-Jones
The Best Christmas Pageant Ever (picture book edition) by Barbara Robinson
12 Days of Christmas
This week we're sharing quick and easy ideas for family fun while some friends are sharing tips in different areas.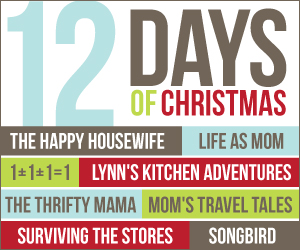 What's YOUR favorite Christmas Book?