Reader Q&A: How do you motivate kids to do chores?
We are a participant in the Amazon Services LLC Associates Program, an affiliate advertising program designed to provide a means for us to earn fees by linking to Amazon.com and affiliated sites. We participate in other affiliate programs as well. For more details, please see our disclosure policy.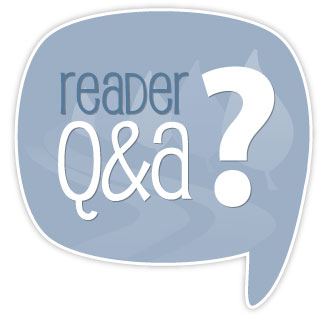 A reader wrote in with a great question, one I'm sure we've all tangled with at one time or another. I am sure you've got some great ideas to help this Mama out.
Question:
I am a mom of 4 kids under 11. Sometimes I feel like I am the only one cleaning our house. My husband is self employed and working on remodeling our bathroom. I have the kids do chores on Saturday but sometimes that is just more work for me. I have to follow up to make sure that they are doing what they are supposed to be doing.
So my questions are: How much should I expect from the kids? And how to motivate them to do the work without me pestering or following them around?
My 2 cents:
I personally feel that it's super important for kids to contribute to the workings of the household. Not only is it a great confidence builder, but it equips them with a host of life skills that they really do need.
Plus, no mom is an island! No parent should have to do all the work.
What you can expect is going to largely depend on each individual child. One kid may have a lot more focus power than another. You know your kids the best. But, chances are we can all expect more from our people than we sometimes require of them.
For the really young (6 and under) we start with the basics: picking up toys when you're done playing with them and doing the Morning High Five.
My bigger kids (over 6) have set kitchen jobs. We recently found out that our neighbors do the same thing, but they've never met another family who did. Instant solidarity! Whoohoo! My boys also each clean a bathroom each week, vacuum zones, and keep their rooms tidy.
As with all learning, however, you do have to follow up. We usually tie chores to fun in the sense that we say "Once your jobs are done, you can XYZ." It's typically something they want to do, and we're pretty firm that that thing doesn't happen until the work is done.
If you find that all Saturday is taken over by chores and checking up on kids, you might want to spread it out over the week, or even break it down into doing those things daily. When rooms and zones are tidied daily, there's not much heavy lifting to do at the end of the week.
How would YOU answer?
Help this mama out. How would you help her troubleshoot her chores and kids dilemma?