Reader Q&A: When Your Family Rules Differ From Your Friends
We are a participant in the Amazon Services LLC Associates Program, an affiliate advertising program designed to provide a means for us to earn fees by linking to Amazon.com and affiliated sites. We participate in other affiliate programs as well. For more details, please see our disclosure policy.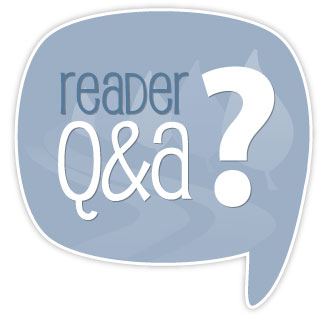 A reader wrote in with the following question. It's a good one and one that doesn't have one "right" answer. I'd love to hear what you think!
Question:
I'm a newer parent (toddler age) and we are starting to find ourselves in situations with other families where the rules for their children are different from the rules for our child. Do you have any tips for how you handle those types of situations when you are in that group setting?
Example: At a restaurant with another family. Their family allows their children to run around the restaurant. Our family does not – restaurant means sit in your seat, play in your seat – no running.
Our toddler is having a hard time understanding that different families have different rules. I'm having a hard time knowing what to say in that moment to help her understand without being rude to the other families.
I'd love some ideas. I know I'm not the first parent to be in this type of a situation.
How would YOU answer?