Ready to Deck the Holidays?
We are a participant in the Amazon Services LLC Associates Program, an affiliate advertising program designed to provide a means for us to earn fees by linking to Amazon.com and affiliated sites. We participate in other affiliate programs as well. For more details, please see our disclosure policy.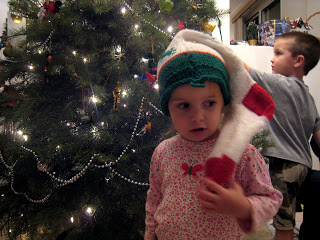 No doubt you've heard the words to the traditional English carol, "Deck the halls with boughs of holly, Falalalalalalalala." Simple translation: "Decorate your house." However, there has been many a December when it feels like Mom's the one being decked – in the modern sense of the word. In the quest for the picture-perfect Christmas, women across the nation exhaust themselves baking cookies, searching every craft store in town for red ribbon, haunting the malls for the ideal gift, and generally driving their families crazy. Sound like anyone you know?
For the rest of the story, see my article at Houston Family Magazine.