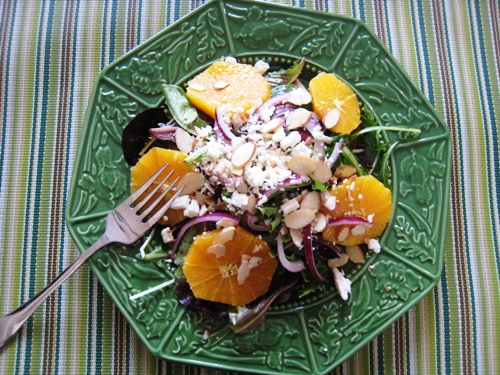 So, as you may know, I live a blogger's double life. I write about all things to do with being a mom and managing a home here, but then I let my inner foodie have her way over on Good Cheap Eats. There's quite a bit of food talk here, anyway, so if I talked about everything I wanted to talk about, you non-foodies would be bored. But, in case you're curious and don't regularly read Good Cheap Eats (shame on you!) here's what I've been up to on GCE:
Can you tell that I bought a jar of pesto at Costco last month?!
And don't forget to visit Food Your Way where I shared a delicious Orange Salad with Feta & Almonds!