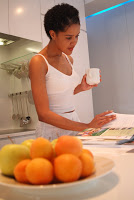 Over the last few months, I've really enjoyed seeing the recipes you all have shared in our Recipe Swaps. What a great resource to draw from!
In the coming weeks, I thought we'd cover the following topics:
Oct. 8 – Apples
Oct 15 – Pumpkins
Oct 22 – Meat and Potatoes
Oct 29 – Halloween or Harvest recipes
Nov 5 – Thanksgiving Appetizers
Nov 12 – Thanksgiving Vegetables
Nov 19 – Thanksgiving Side Dishes
Nov 26 – Thanksgiving Desserts
This way you can have a heads' up and think about what you'd like to share. If it's kid-friendly, frugal, or super easy, all the better!
Below, I have compiled the links to past recipe swaps for easy reference. Be sure to check these out if you missed them! If you have suggestions for future swaps, email them to me at lifeasmom@sbcglobal.net.
Soup's On
Pie Oh My!
Favorite Fall Food
What's Your Favorite Post-Baby Indulgence?
What's a Dish That You Deliver?
Crockpot Favorites
Christmas Cookie Exchange
A Rockin' Chocolate Party

All my recipes at LifeasMOM
Come back Thursday to see a Fish Fam favorite Apple recipe and to share one of your own!