Recipe Swap: Sweetheart Treats
We are a participant in the Amazon Services LLC Associates Program, an affiliate advertising program designed to provide a means for us to earn fees by linking to Amazon.com and affiliated sites. We participate in other affiliate programs as well. For more details, please see our disclosure policy.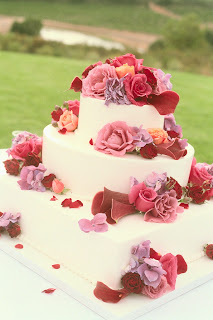 This week I hope you've had a chance to visit A Valentine's Exchange of Ideas and Inspiration hosted by Parenting the Tiniest of Miracles. Every time you comment or link up you are inspiring the rest of us toward ways to love and enjoy our families this week. Plus, with each little bit of participation, you're entered to win your choice of sparkly. Check out what's up for grabs here.
My recipe today is one that I make rather infrequently, but it's loaded with memories. I first read about fudge when I was in first grade and reading the Ginnie and Geneva books. Did you ever read those? Anyway, Ginnie was a girl growing up in the 40s and 50s who loved to cook. Need I say more? One of the things she often made was fudge. I was intrigued.
Well, in first grade I decided to make fudge for the boy I had a crush on. I don't even remember his name. But, I was desperate to show my love and devotion.
Remember I was seven.
My aunt and my mom agreed to help me. Our fudge cooking experiment was a total bomb. Total. Complete. Utter.
We made it from scratch, but it never got to the right candy stage. It was chocolate soup. So, Auntie Mary and Mom put their heads together, added some flour and made brownies instead. They were really good, too.
And after all my talk of undying devotion to this hunk of a second grader, I practically threw the bag at him and ran away.
Since that day, my mom found a fantastic fudge recipe that always turns out. You don't have to turn it into brownies — unless you really want to. And since that day I have found The Incredible Hunk – my husband, without having to make any candy. We just enjoy chocolate because we can. And this week is a perfect time to make your own.
May you enjoy our fudge recipe as much as we do.
Nanna's Creamy Fudge Recipe
(found on a jar of marshmallow creme many moons ago)
1 1/2 cups sugar
1/2 cup butter
2/3 cup evaporated milk
1 (7 oz) jar marshmallow creme
3 cups chips, any flavor (I use semi-sweet)
1/2 teaspoon vanilla extract
1/2 – 2 cups walnuts, optional
Lightly grease 9 x 9-inch pan. In heavy sauce pot, heat sugar, butter, milk and marshmallow creme. Cook until mixture boils, stirring constantly. At a rolling boil, stir mixture constantly for 5 minutes. Remove from heat. Add chips and vanilla, stirring until chips are melted. Add nuts if desired. Immediately spread in prepared pan. Resist eating with a spoon. Cool until set. Cut into 1-inch squares.
What's a favorite treat that you make for your sweeties? It doesn't have to be dessert. All categories are fair game.
1. Post your recipe on your blog. Please mention www.lifeasMOM.com in your post. Then, come back here to add your link to Mr. Linky below. (Find instructions for Mr. Linky here.)
OR
2. If you don't have a blog, simply tell us about your recipe in the comments section.