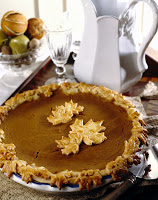 Dessert is the crowing touch to the Thanksgiving Meal. And everyone has a favorite.
For FishPapa it is a toss-up between Pretzel Berry Dessert and Streusel Topped Pumpkin Pie. For the man who doesn't love sweets, he says he could eat the whole thing. Of either one!
In my discussions with my mom and sisters this past week, the topic of Toffee Dream came up several times.
You can guess what will be on our dessert table this week.
How about you? What's your favorite dessert recipe? Please share it!
1. Write about it on your blog and bring your link back here. (For specifics on how to post in Mr. Linky, go here.) Please remember to link to www.lifeasmom.com so that your readers can see other people's ideas as well.
OR
2. Share your recipe in the comments section.