This week on LifeasMOM is all about Loving Life — finding ways to help each of us enjoy life a little more. And paper clutter is one of those things that can just sap all the love out of life.
While I have seen some small successes in email management over the last year, I must confess something. I tend to hoard my paper. I have phone bills from ten years ago.
Yes, yes, I do.
Why are you keeping that?
It's terrible. My husband watches me file stacks of paper a couple times a year and asks, "Why are you keeping that?" Well, because my dad always did. It's what you do, isn't it?
Yet, although I have files and files of paperwork, it's a lot of work to maintain and sometimes even difficult to locate the information that I know I have. That can be so aggravating.
Recently, though, I realized that if I can get a duplicate phone bill from the phone company, there really is no reason for me to keep one.
Yes, I know, genius, aren't I?
In fact, I found out that I can get extra copies of utility bills, bank statements, and even scans of cleared checks — at all hours of the day and night — via the internet. It is an amazing world we live in. It struck me that if it can be digitized, it can be replaced.
And I don't have to file it!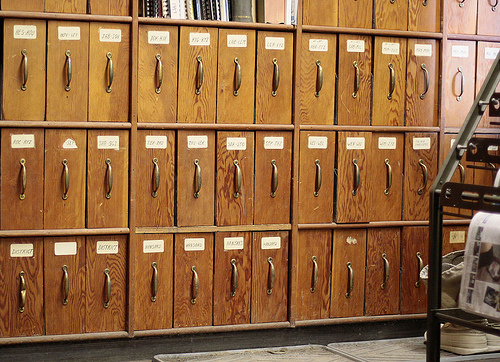 So, with this newfound knowledge in hand, I'm embarking on a new journey — reducing paper clutter. And if you're with me, I've got a great giveaway for you this week from AboutOne.
Reduce Paper Clutter
AboutOne has been designed to help you eliminate those piles of paper, manuals, and duplicate documents. It answers a need to keep accurate records, preserve memories and access household information.
More than a digital filing cabinet, AboutOne automatically combines all your entries to save you time on everyday family admin activities, including
producing family newsletters
updating scrapbooks
preparing hardcover photo albums
creating and mailing holiday cards
completing school forms
filling out college applications
preparing caregiver instructions
filing tax returns
You can try AboutOne's services for free for a limited time or you can win a subscription this week!
Five LifeasMOM readers will each receive a year subscription to AboutOne while everyone else who enters will receive 20% off a follow-on subscription to their Free Passport.
To enter, simply complete the fields in this form. You must leave an email address so that AboutOne can contact you with your prize or discount code at the end of the giveaway period.
The entry form will be open until 8 pm PST, Sunday, February 13. Winners will be chosen at random and contacted via email.
This giveaway is now closed. Congrats to lmarusa@
Disclosure: AboutOne is a paid advertiser of LifeasMOM.
This week is all about Loving Life. Check out the wealth of ideas for making the most of every minute.