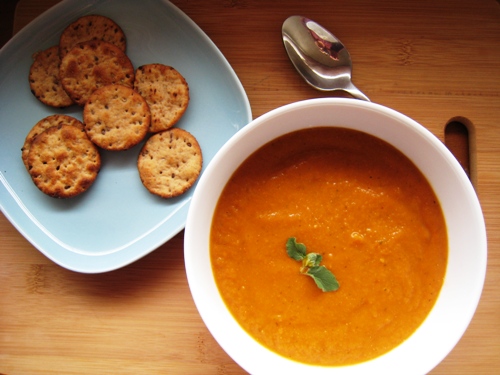 As the seasons of life change, so do our eating habits. I used to be able to skip breakfast, scarf down a candy bar and Coke mid-morning, eat a few slices of pizza at mid-day, another Coke in the afternoon, and a full meal of whatever sounded good at supper.
What I could get away with at sixteen is no longer possible — or even desirable. Blech! Don't tell my kids I had such a horrible diet.
Twentysome years later, I've reformed my ways. I've kicked my soda habit and reduced our family's intake of processed sugars. But,with each season — whether it's a season of life or another few pages on the calendar, I find that adjustments are always needed. Reevaluating my eating habits — and those of my family — becomes a regular ritual.
Head here to read the rest of my post at Food Your Way and find out how I'm working to balance healthy eating with a busy life.