Remember the Good with Christmas Ornaments
As an Amazon Associate I earn from qualifying purchases. For more details, please see our disclosure policy.
Remember the good with Christmas ornaments! You may have to think about it a little, but your ornament collection can be a time capsule of God's goodness.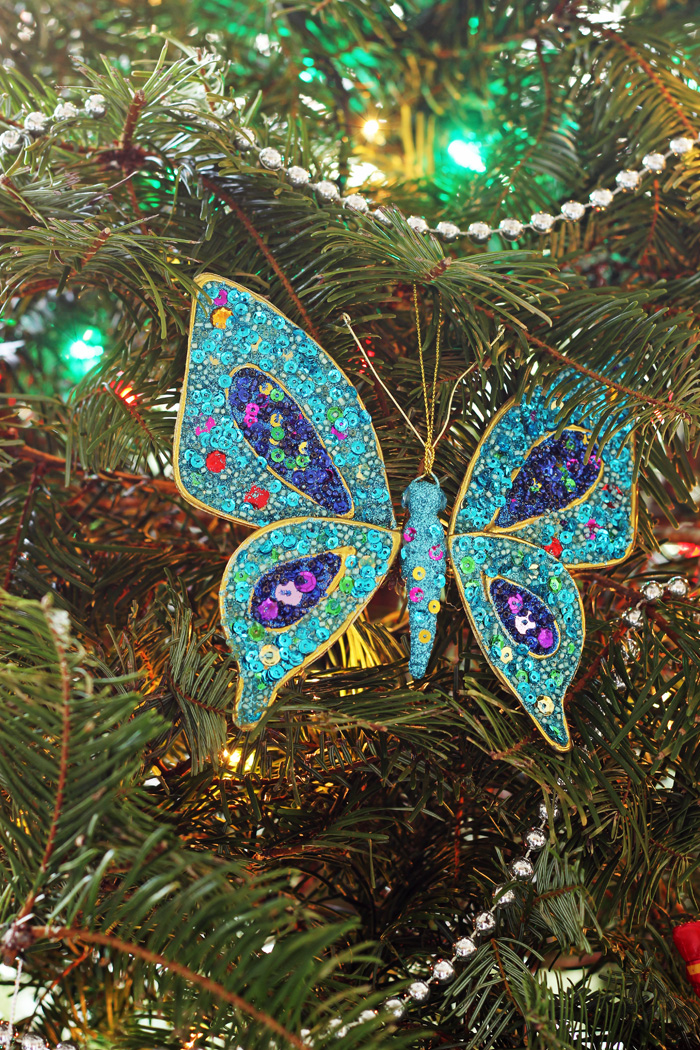 Many families have the tradition of building an ornament collection for their children, adding a piece each year, so that when adults, the children will have wonderful, memory-tinged baubles for their own Christmas trees. My mom started this for me and my siblings, and we've continued the tradition.
It was super fun to look through the ornaments and listen to the kids' exclamations when we decorated the tree. Our Christmas ornaments are a virtual time capsule of our lives.
It's been a crazy year. Last year at this time we were coming off the high of selling the Blue House and taking Europe by storm. In 2014 it was exciting to pick out a Christmas ornament to commemorate a well-accomplished year. We corned the market on Eiffel Towers, let me tell you!
This year standing in the Target Christmas section, I was a little stumped for what to choose. It honestly didn't feel like I accomplished much this year.
(I know, the new book came out, but I didn't work on that this year; I finished writing it in 2014.)
I decided what I wanted was a butterfly. You know 'cause my butterfly-shaped organ, the thyroid, has pretty much dominated my year. The girls were so perplexed when I started darting through the aisles looking for a butterfly.
Lo and behold, Target had a pretty sparkly butterfly!
It may seem odd to commemorate the year this way. After all, it was devastating back in July and August to learn that my body was rebelling on me. The idea of medications and diet changes and frequent lab work, of being a patient, just sounded sad and dreary.
But you know what? I'm doing okay! My thyroid issues have helped me to appreciate my life a lot more. They've also brought me closer to a cousin, helped me grow in compassion to others, and made me joyful in ways that I could never have imagined.
So that old thyroid has had some hidden blessings as well as hardships. I plan to keep it for as long as I can. And my little butterfly ornament will remind me of the God's goodness to me in a hard time.
Do YOU remember the good with Christmas ornaments?