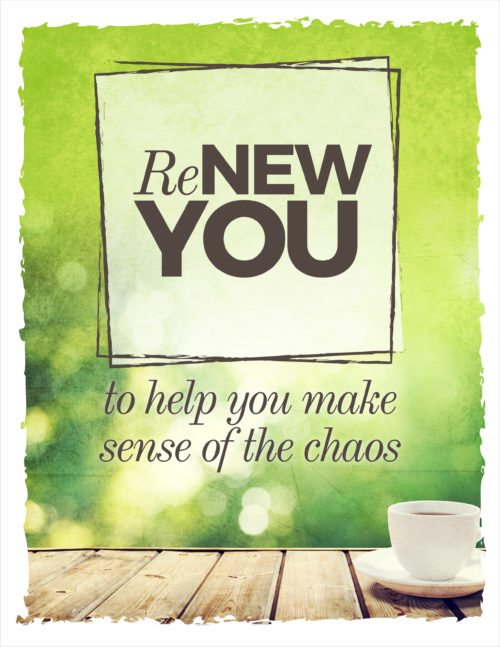 Are you feeling worn out? Has life made you a victim of circumstances instead of the Queen of your castle? Are you ready for a do-over?
Sometimes we need to take a moment, refresh our personal hard drives, and do a little housekeeping. Whether it's the physical stuff piling up around us or the jumble of thoughts in our head, we need to take time out from the hustle to make sense of who we are, what we want, and how to live the best lives possible.
I've put together a little booklet designed to walk you through that process to renew YOU. Just a little.
Renew YOU.
In this ebook you'll find seven projects to tackle over the coming week (or month) that will help bring a order to your life and help you sort through the chaos.
It's free when you subscribe to my free weekly newsletter. If you're already a subscriber, be sure to open your newsletter this weekend. I'll include a link to the book there, so you don't have to subscribe twice!