Restaurant Dining on a Budget
As an Amazon Associate I earn from qualifying purchases. For more details, please see our disclosure policy.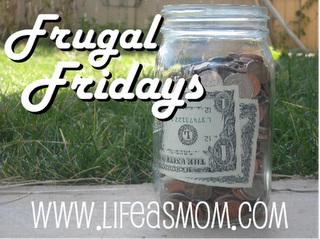 I love to eat out. I confess it freely. I always have. I always will.
When I was a kid, eating out was an event. We loved going to ChiChi's Pizza Parlor or Lui's Chinese Kitchen on a Friday night with my parents. And Mom and Dad had some budget strategies that worked well for them to feed five kids and not go under. These days I have more kids than my parents, but we still practice some of the same techniques.
1. Go to restaurants you really love.
After much trial and error, we've hit on a few restaurants that we really love. We're okay with spending money on "a sure thing," so we've narrowed the field to a handful of places that everyone likes and that cover a range of price points: In-N-Out Burger, Chick-Fil-A, Chipotle, Panda Express, and Red Robin. We want it to be enjoyable for as many of our crew as possible.
2. Don't "go big."
In our days before children we might have bought the biggest meal possible with all the extras. These days, we go for enough to feel satisfied without having too much. That means that we each might forego "a meal" for a sandwich and then share fries. Hubs and I agree that we'd rather be frugal eating out and get to go out more often rather than splurge just a fraction of the time.
3. Remember little kids don't eat a lot when dining out.
How many times have you ordered a full meal for your kids only to find out that they only picked at it? What a waste! I've figured out that my girls (ages 2 and 4) don't need to order their own meal items. I can usually order a large salad with chicken and share it with them and all three of us are happy.
As a family, we usually share fries instead of getting an order for each person. And we buy kid's meals only once in a great while.

4. Drink water.
It's amazing how much beverages can jack up the cost of a meal. We generally opt for water and find that is enough. Though since we all enjoy Chick-Fil-A lemonade, that's an occasional treat that we indulge in.
How do YOU save money?
Share a creative money saving idea below or in the comments.