Revisiting Your Goals Mid-Year
We are a participant in the Amazon Services LLC Associates Program, an affiliate advertising program designed to provide a means for us to earn fees by linking to Amazon.com and affiliated sites. We participate in other affiliate programs as well. For more details, please see our disclosure policy.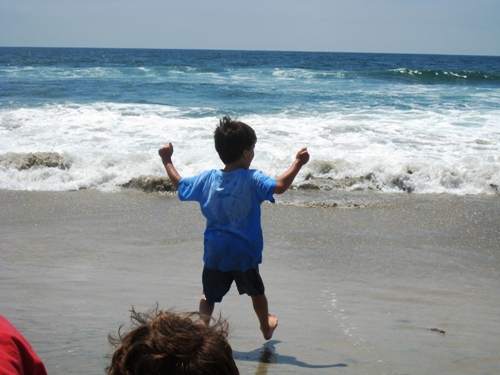 This weekend we made the rather spontaneous decision to head north to spend the holiday weekend with family. I got a chance to have coffee on Tuesday morning with my kid sister — just us, no children. It was really fun to sit and sip a cuppa and talk about the coming months.
Janel and her husband are packing up this month and heading East. They're swapping one coast for another as they relocate to Williamsburg, VA where my brother-in-law will attend law school. I'm gonna miss  'Nel terribly. But, I know that she's gonna rock it when it comes to finding new digs, getting acclimated, and learning to thrive in a new climate and culture.
Needless to say, much of our girl talk was about goals and being intentional as wives and moms and women. And while I was giving her 52 kinds of unsolicited advice, I felt re-energized to assess my own trajectory and how I'm spending my days.
Revisit your goals mid-year.
Member about six months ago when we sat down with paper in hand and jotted down some goals for the new year? The year is half over, and now that the fireworks have fizzled, this is a great time to reexamine where you are, assess your trajectory, and realign what you're doing with where you want to be.
Now that The Cookbook is off to get marked up with a red pen, I'm personally in search of the New Normal — for me and for my family. And there are so many things that I want to pile on our plates!
School starts back up in a couple months, including at-home high school, and I want the year to be fabulous. We're starting some new sports, and the non-athletic person in me has a lot to learn. We're looking at our home and trying to stage it for living; some dejunking is in order.
There are so many wonderful choices out there as concerns how you can grow as a woman, wife, and mom. And there are a great many habits and lifestyle adjustments that you can add to family life so that you can enjoy each other more.
As I am brewing about all these ideas, I thought I would throw some questions your way:
What thing can you do or change to simplify your "life as mom"?
What passions are you itching to pursue?
What "stuff" can you jet from your home, your calendar, your life in order to enjoy your family more?
We'll be talking about it more next week. But, I invite you to reflect on your days and think about what direction you want to go in as we walk through the second half of the year. For extra help, download this free planning sheet for goal setting.
Where are YOU going this year?