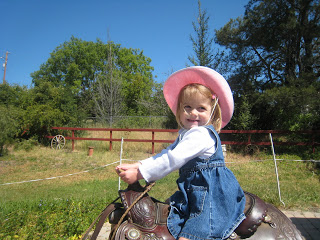 Grampa and Grammy have horses. And saddles. And cowboy hats.
Needless to say, the kids had a blast, decking themselves out in western gear, riding the saddle, and even talking with a twang.
"Ma, when are Pa and Grampa gonna git back here with the grub?"
These people crack me up.
How have your peeps made you laugh this week?