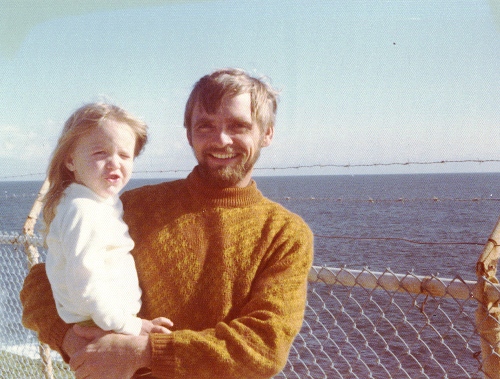 Today is Father's Day. I am very blessed to have my husband, my father, and my father-in-law in my life. Each plays a different part in teaching me about the world, relationships, and loving people.
But I'm reminded that there are men who yearn for children but do not have them as well as men who, for a variety of reasons, are separated from their children today.
Likewise, there are boys and girls, men and women who do not have a father to celebrate. Through either death, divorce, or simply the bad choices of a father choosing not to have a relationship with them — or worse — they aren't making any phone calls or planning any barbecues this weekend.
Honoring the dads in our lives is a very good thing, but for some it's an impossible thing.
And that pretty much stinks.
My own dad worked a lot when I lived at home. I was not the easiest of children. He was not the easiest of fathers. Ours was not the easiest of relationships. So, in a small way, I understand the "missing out" — and I know that it is hard. I'm thankful for the healing and restoration that God has granted me and my dad. He's not perfect. Neither am I.
But God…
God is faithful.
For those who are led by the Spirit of God are the children of God. The Spirit you received does not make you slaves, so that you live in fear again; rather, the Spirit you received brought about your adoption to sonship. And by him we cry, "Abba, Father. — Romans 8:14&15
Regardless of the father-child relationship you have today, I am convinced of one thing. God is the most perfect father.
He is father to the fatherless and a defender of widows. He has the power to heal the brokenhearted. He knows your name, as well as that of every star.
Whether your earthly father is able, willing, or not, God will provide all that you need, will bring you to himself, and call you his child.
Run to him.