This month's Ultimate Recipe Swap is cool food. I can't think of a better, cooler food than a great salad with plenty of tasty toppings.
This giveaway is closed. Congrats to the winners:  missz@,  larawinn@,  liliyen@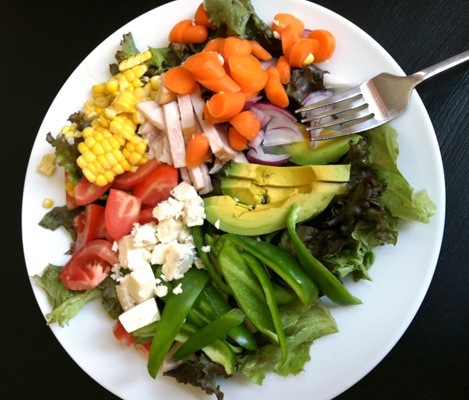 I'm a salad girl. I always have been. We've discussed this before, haven't we? I'm happiest with a great salad in front of me, like this Cumin-Scented Cabbage Salad. When the weather starts to heat up, I lean more on salads than ever before.
Now that I've got this goal of living a little bit healthier this summer, I'm making salads a bigger part of my menu planning as well. Not only are salads cool and refreshing, but they are also generally packed with healthful eating. Well, at least they lean that way. If you load them full of thick, scary dressings with ingredients you can't pronounce, well, that's a different story.
And yes, clearly I have a problem with bottled dressings. Anyway…. Salads are easy to make, lend themselves to lots of fruits and vegetables, and are great tasting.
What cooler food could you ask for?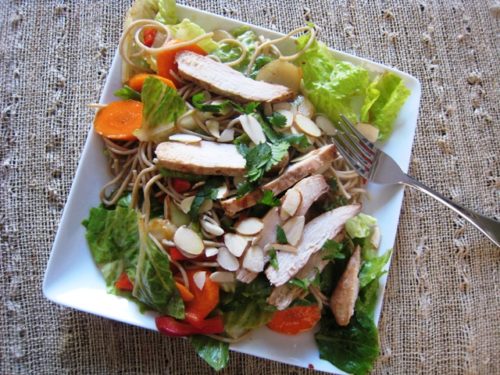 Add some protein.
When I top a vegetable salad with grilled chicken and some noodles, I can sneak a salad by anyone in my family. This? Is one of our favorite Asian-inspired Chicken Salads for summer. I practically want to drink the dressing.
And I can because I made the dressing. Ahem.
I'll often make a salad bar of a variety of different toppings and let the kids build their own.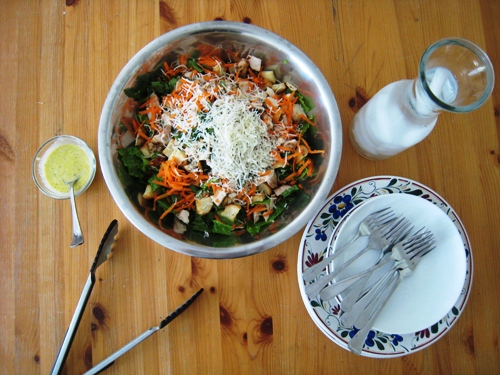 Add some crunch.
Poorman's Chicken Caesar Salad makes me look like a rockstar chef on pennies. I recycle day-old bread into crunchy croutons, mix up a homemade dressing, and toss on some chicken. Yummers in the summer.
Having something crunchy on the salad makes it a little more fun and adds "interest" as they say on Food Network. Croutons, nuts, or seeds add perfect crunch to mix up the flavors and textures in a salad, like this Orange and Feta number.
I can even take salads on the road. That's typically what I pack for the hubs and me now that we are 50 and 41. The kids eat sandwiches while we munch on salads. I load reusable containers with salad veggies, pack a bottle of (homemade) salad dressing, and add a bag of croutons or nuts to add upon serving. Don't forget the fork. Seriously.
Add some almonds.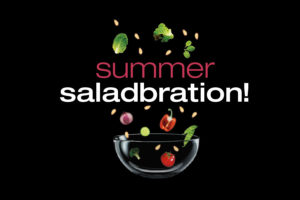 Recently, Wonderful Almonds contacted me to try out their new Almond Accents and host a giveaway. We loved the almonds we got to try last summer, so I was curious what else they had cooked up.
These sliced almonds are perfect for salads! The resealable bag also makes them perfect for easy packing to take your salads on the road.
There are six different varieties, ranging from simple Oven Roasted to fancier versions, like Honey Roasted with Cranberries, Sweet Roasted with Pomegranate and Sea Salt & Cracked Pepper.
You can find them at your regular grocery store. (I found them at Ralphs hanging ABOVE the produce displays, so look up when you're shopping.)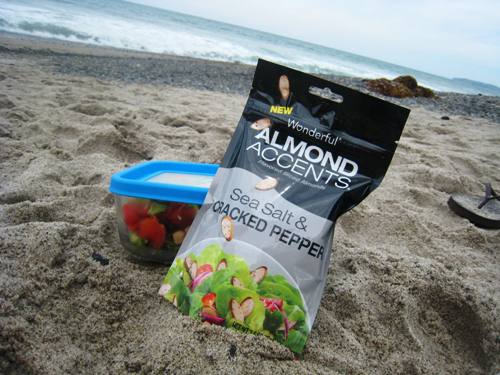 I packed a salad to the beach earlier this week and gave it a good sprinkling of sea salt and cracked pepper almonds. Yum! Super good.
Almond Accents is running a Facebook sweepstakes through August 9th. You can enter daily to win lots of cool prizes. Head over to their Facebook page to enter and print a coupon.
Win some almonds.
This week three Life as MOM readers will each win a Saladbration kit featuring Almond Accents.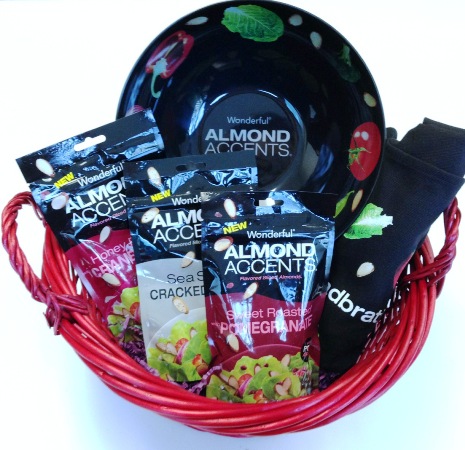 The prize will consist of 3 new flavors of Wonderful Almond Accents: Honey Roasted with Cranberries, Sweet Roasted with Pomegranate and Sea Salt & Cracked Pepper, one Saladbration bowl, and one Saladbration apron.
To Enter:
Simply complete the information on this form. Please know that the information is only being gathered for the purposes of mailing you your prize in the event that you are chosen as the winner. This information will not be sold, traded, or given away.
This promotion is open until Sunday, June 16, 2013, at 8 pm PST and is limited to US residents, 18 years or older. Friends and family of Jessica Fisher and Life as MOM are ineligible for entry. Please enter only once. The winner(s) will be chosen randomly. The prize for this promotion is provided by and shipped by the Almond Accents and/or its representatives. This post will be updated with the beginning of the winners' email addresses.
Disclosure: I have been received sample product as well as compensation for my time writing and administering this giveaway. All opinions are my own.

URS Guidelines
Remember: Each month at Ultimate Recipe Swap, there is a posted theme. You are welcome to share any recipe that fits the theme and contains a link back to Life as MOM. If you're curious about the upcoming themes, I have a calendar here. This month's theme is Cool Food.
If you have a recipe that fits the theme, please link it. However, things like Beef Strogonoff will be deleted from Chicken week because it doesn't contain chicken. Please keep this meme as helpful to others as we can.
And don't make me the bad guy! 

What is a favorite COOL food at your house?