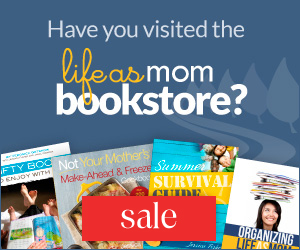 I know that you have a lot going on this weekend: family dinners, a little baking, a round or two of cards, and maybe a little Thanksgiving weekend shopping.
If you're up for a little reading, then I want to offer you a coupon code good for any of the big books available in the estore. 
Remember that these are digital documents, so you won't be receiving any snail mail from me. Instead, you'll receive an email with a download link so that you can load the ebook onto an ereader or computer hard drive.
(Please be sure to save it locally before shutting the download windows!)
The coupon code THANKYOU is good for $3 off any purchase of $8 or more.
Be sure to use the coupon code when you check out or else you will not receive the discount. Coupon code expires Monday night.