Looking to save on gas costs? Look no further than your grocery store check stand!
This post is sponsored by Albertsons. All opinions are mine.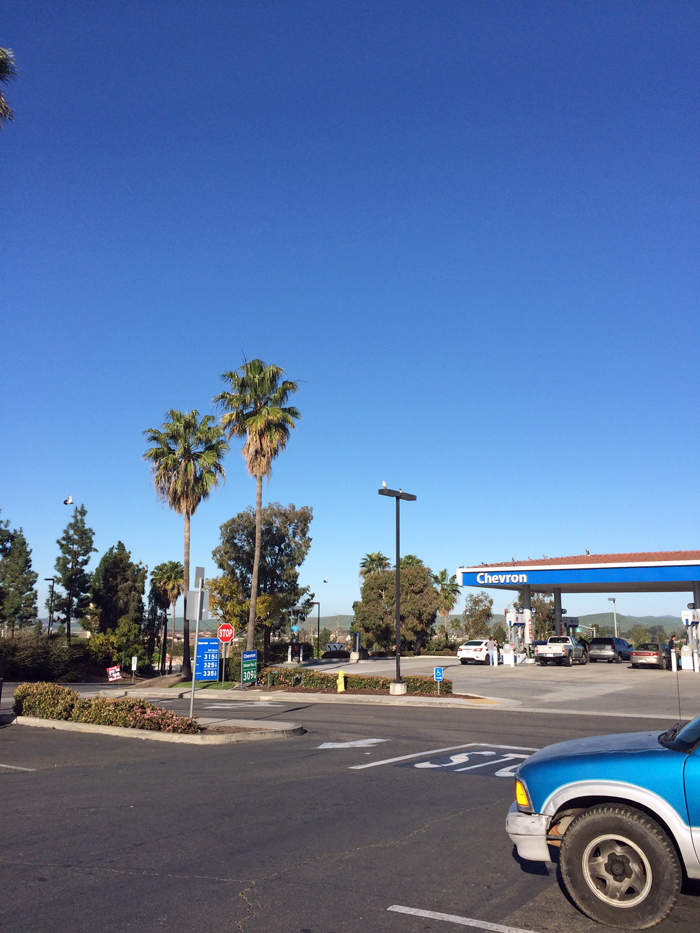 Having lived in both Kansas City and Southern California with 5 million relatives living in Wisconsin/Minnesota/South Dakota, I feel like I have a pretty good sense of the differences between west coast living and life in the Midwest.
When I was a child and teenager, we might have said that California was a little more hip, but the internet has leveled the fashion playing field. Meat and dairy may be more expensive in California, but we get fresh produce for a song, so grocery prices tend to even out. Californians don't pay much for heating costs, but Midwesterners get ginormous portions when they go out to eat.
My experience is that the biggest differences between Southern California and the Midwest – and maybe even most of the country – is the high price of real estate and higher fuel costs.
Gas can cost a pretty penny out here in the west, making the daily commute a pricey endeavor. Thankfully, there are some clever ways to save on gas prices. One of them doesn't require much more than grocery shopping – something we all do no matter where we live.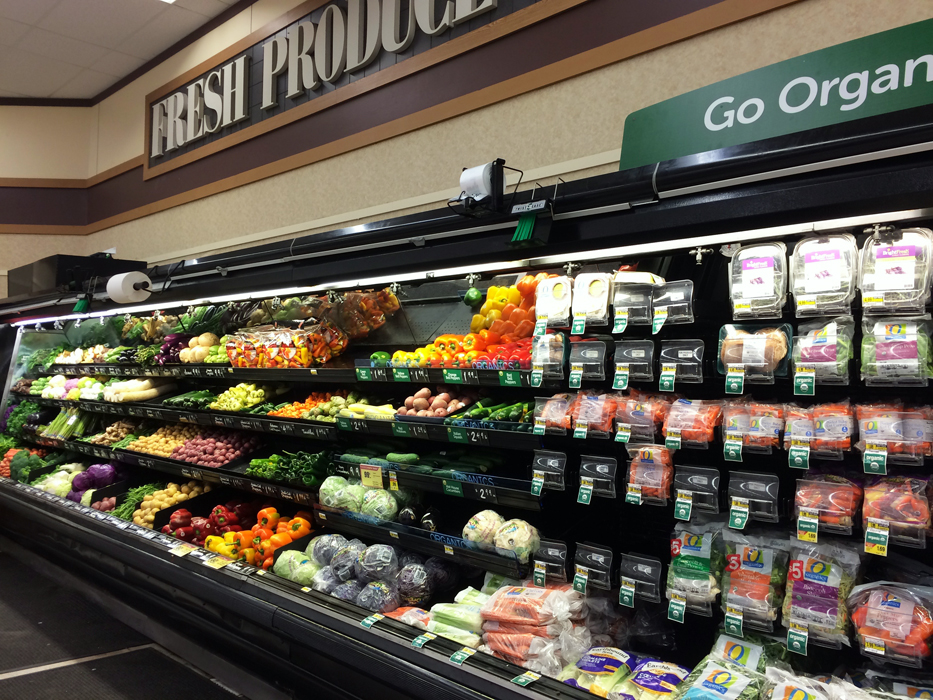 Save on Gas Costs with Gas Rewards from Albertsons
Earlier this month Albertsons expanded their Gas Rewards program with Chevron and Texaco across 130 Albertsons stores in Southern California. Similarly, Albertsons sister store, Vons, launched the Gas Rewards program back in October 2012. Now, both Albertsons and Vons shoppers can redeem up to $0.20 per gallon in Gas Rewards at participating Chevron and Texaco stations, as well as earn up to $1 per gallon in Gas Rewards points at Vons gas stations.
Hey there! I'm game. I decided to get started saving a little cash on gas. I downloaded the Albertsons app to my phone. The app is available for both iOS™ and Android® devices. You can also enroll online at Albertsons.com/rewards.
Either way, when you create an account, you're automatically enrolled for the Gas Rewards program. Earn Gas Rewards points on eligible groceries and qualifying pharmacy items AND earn 2X the Gas Rewards points on gift card purchases at Albertsons stores.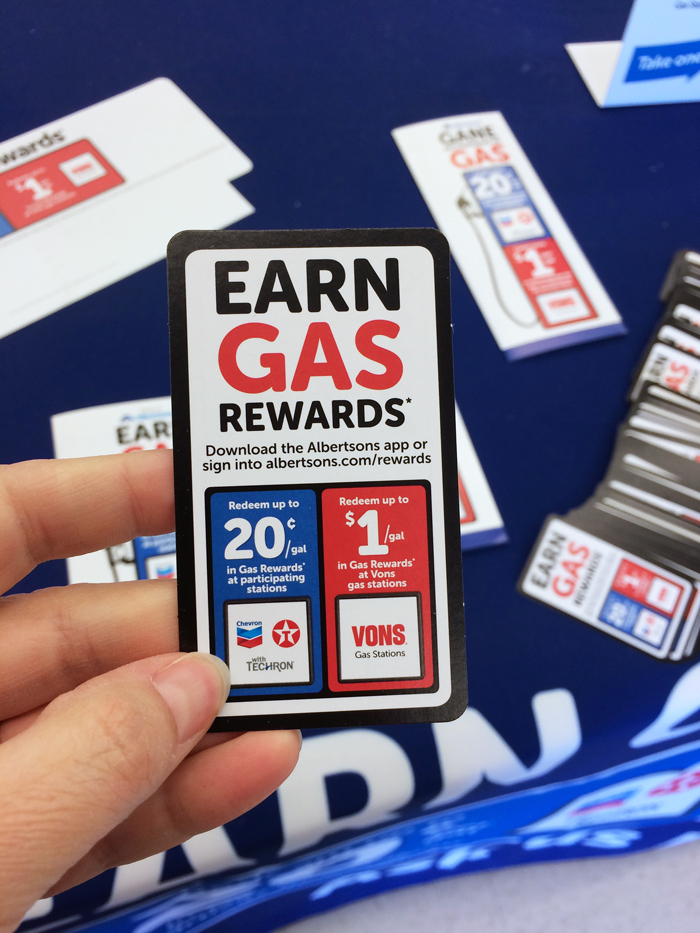 Earning points is as simple as using your phone number at checkout every time you shop to earn Gas Rewards points.
I pass my local Albertsons store every weekday on my way to the train drop-off. Now when I need to pick up a few items, I can earn a good discount on fuel costs. Yay for stretching a few more pennies!
How do YOU save on gas costs?
This post is sponsored by Albertsons. All opinions are mine.