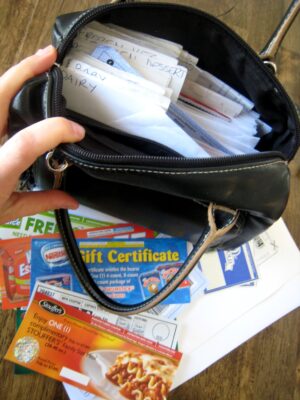 You know that I love to save money on groceries by using coupons. And after six weeks of subsistence grocery shopping, I'm getting back in the saddle again. I haven't really clipped a coupon or snagged a major grocery deal since before Christmas! What's going on here?
Well, we ate from the pantry in January and then I cooked a bunch of freezer meal components before I went to Nashville. But since the fam was stranded at home while I was gone — due to car trouble — it seems that the cupboard is bare! It could be, too, that my four boys are each starting to eat a lot more. Time to get back at it and work to build my pantry stores back up.
Here's how I plan to do it:
Do YOU coupon? Why or why not?