Save Grocery Money in 5 Simple Steps
As an Amazon Associate I earn from qualifying purchases. For more details, please see our disclosure policy.
Your grocery expenses are the ones that you can most easily control and improve. Check out these easy ways to save grocery money each week.
This is a sponsored conversation written by me on behalf of Albertsons. The opinions and text are all mine.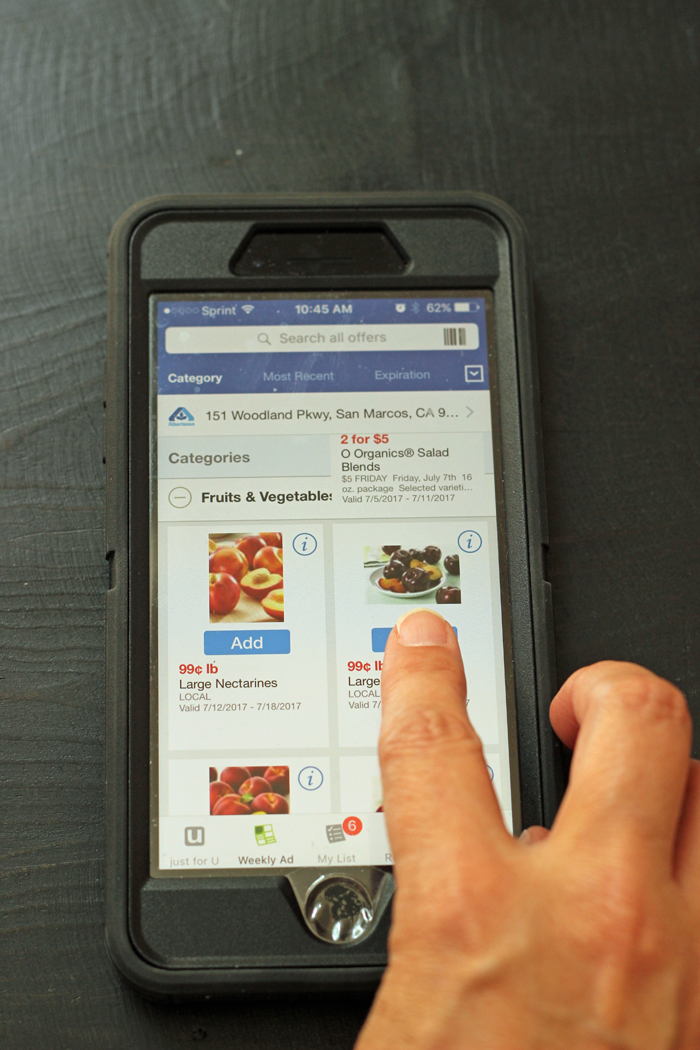 Years ago when we made the move from two incomes to one, I did a lot of research on how to make ends meet. I learned that grocery expenses were one of the biggest line item that we actually have a lot of control over. You can't really tell your landlord what to charge you for rent, but YOU get to decide what to put in your grocery cart.
Believe it or not, grocery stores are not all created equal. It really does matter where and how you shop. You can make a huge impact on your food bill by putting in some savvy practices. While I could list at least a hundred ways to make changes in your grocery bill, today I'm gonna share five.
They're easy ways to save grocery money. They won't take a lot of time — in fact, they may SAVE you time! With practice, they're sure to result in a lower grocery bill.
Save Grocery Money in 5 Simple Steps
1. Shop the sales.
Years ago when I was young and clueless, I went to the grocery store and bought whatever sounded good at that moment. Forget the fact that chicken was over $5/pound, I wanted chicken.
Imagine my surprise when I learned that chicken went on sale for $1/pound! Very quickly I changed my habits to build my meals around the sales rather than to shop according to my whims. Now it's a regular thing for me to scan the weekly sales before I make my meal plan for the week.
Get in the habit to check your grocery store's sales each week, better yet, get an app, like the Albertsons just for U app, to make it easy. It lists the sale prices each week so you know with just a few clicks what's your best bet for meal planning this week.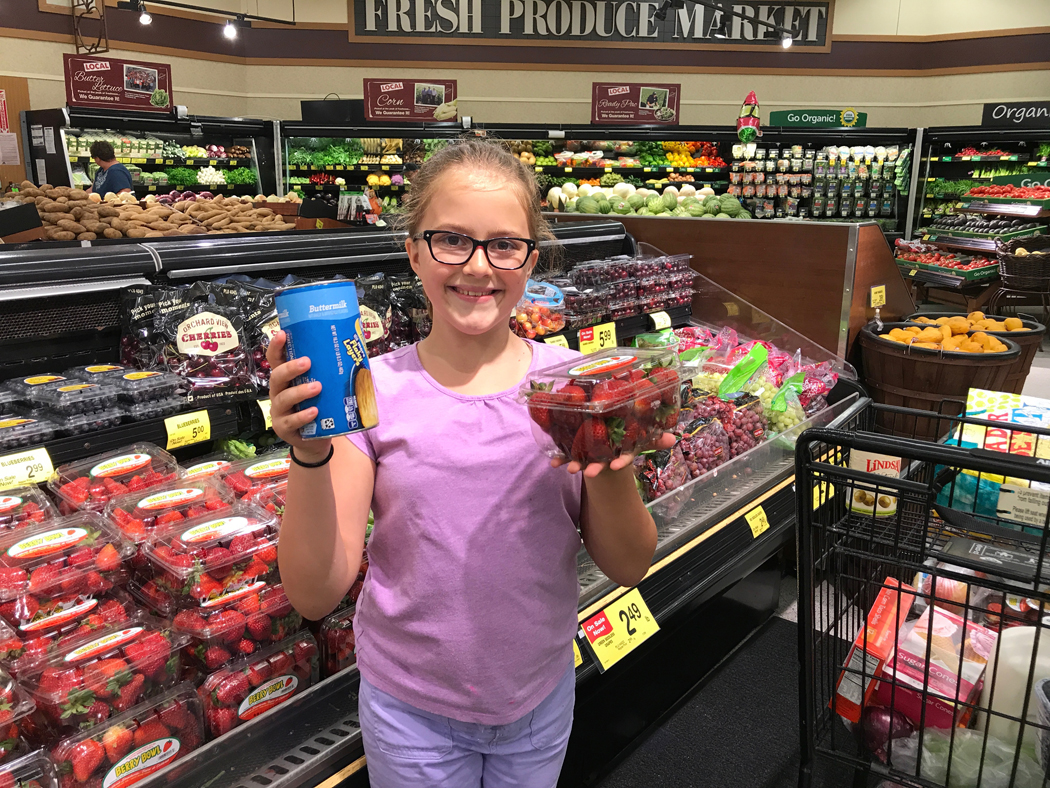 2. Use the app to find specialized savings.
When you download your grocery store's app, you'll find that they may offer you special offers, based on your grocery shopping history, including free items. Take advantage of this specialized "just for you" savings.
Albertsons stores in Southern California recently launched just for U, a super simple mobile savings tool that does just this, available on iOS and Android, as well as on desktop. It's quick and easy to load and get to saving.
My daughter was thrilled when our Albertsons offered us a free package of refrigerated biscuits. She's been wanting to do a Strawberry Shortcake Showdown, comparing commercial biscuits to homemade. With strawberries on sale for 2/$3, I could easily be a Yes Mom.
3. Know your store.
Get to know your local grocery store. If you're familiar with your store, you'll spend less time walking to and fro, back and forth, and enjoy the grocery shopping process more. The less time you spend in the store, the less risk you run of shopping off your list and picking up those whimsical items that will cost you more.
If you know your store, you'll learn when they do markdowns, when they have special sales, and when they restock the sales. Plus, I've found that clerks are super helpful to their regular customers and tend to go out of their way to help you.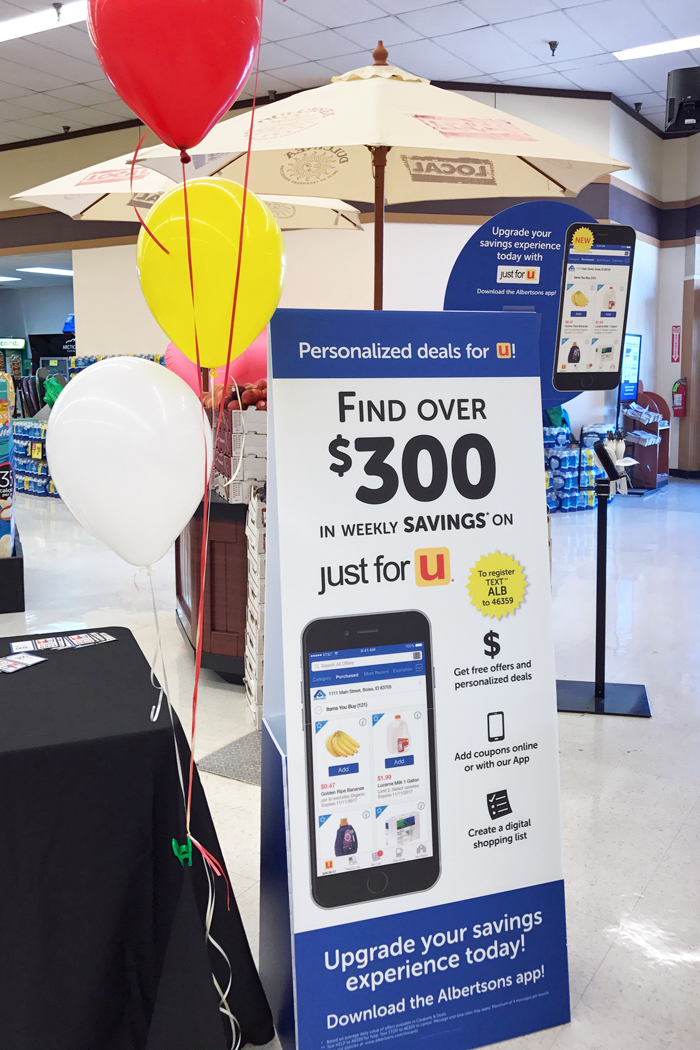 4. Clip coupons.
Coupons were one of our main strategies to get out of debt several years ago. By clipping coupons and pairing them with sales, I was able to "make" $25/hour. Seriously. My time investment each week translated into huge savings on our grocery bill.
The Albertsons just for U savings tool makes it easy for me to save time on clipping coupons. I no longer have to find the printed coupons, read through the, cut out the ones I want, file them, or remember to take them to the store! I just tap the offers/deals I am interested in on my phone and they're added to my digital account fir added savings.
On our recent strawberry shortcake shopping trip, we had a coupon for 50 cents off a produce purchase, further lowering our grocery bill. Check just for U often as the coupons and deals change regularly, offering you more ways to save at the grocery store.
5. Read your receipt.
Always check your receipt, preferably before you leave the store. Sometimes there's a glitch in a system. Sometimes it's human error. Sometimes it's you who read the price tag wrong or misunderstood the sale.
It's been my experience that grocery store staff are more than happy to double check things for you and make sure you're pleased with your purchases.
Remember: YOU are in charge of your shopping cart. Use the technology at your disposal to help you control your spending and save grocery money — and enjoy great meals as a result!
How do YOU save grocery money?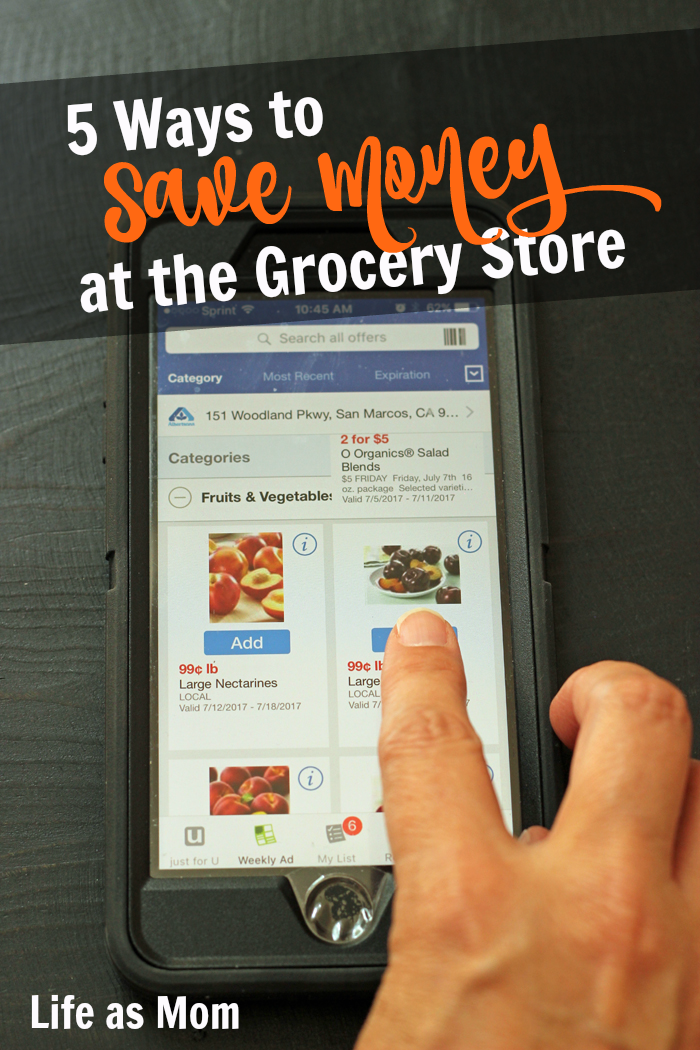 This is a sponsored conversation written by me on behalf of Albertsons. The opinions and text are all mine.
Comments submitted may be displayed on other websites owned by the sponsoring brand.