Save Money with Amazon Pre-Order
We are a participant in the Amazon Services LLC Associates Program, an affiliate advertising program designed to provide a means for us to earn fees by linking to Amazon.com and affiliated sites. We participate in other affiliate programs as well. For more details, please see our disclosure policy.
Save money with Amazon's Pre-order Policy and get the guaranteed lowest price on the product between now and when it releases.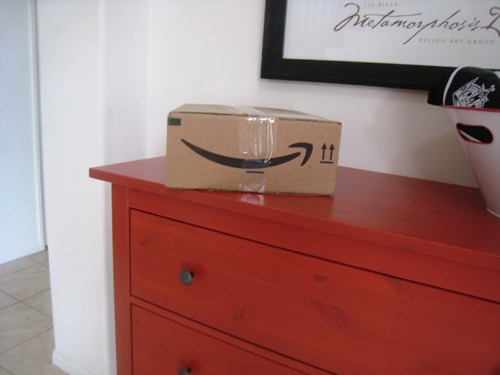 As an Amazon affiliate, I am paid a small advertising fee when folks buy something that I link to. However, I would sing Amazon's praises and those of those products even if that were not the case.
Amazon is a fabulous money-saving resource.
First there were low prices and free shipping. Then there was Amazon Prime with free 2-day shipping. Then there was Amazon Prime with free shipping, free streaming videos, and a free lending library. There's Amazon Mom and Amazon Student that offer similar benefits.
These are awesome ways to save money on things you would buy anyway — all from the comfort of your home.
(Plus if you use Swagbucks, you can redeem them for Amazon giftcards, saving even more money.)
Save Money with Amazon Pre-Order
Another way to save with Amazon is their preorder policy. I didn't really explore this until last Christmas season when I had my eye on a DVD to buy for the family. Previously, I would put an item in my cart and check periodically to see how the price fluctuated.
Frequent Amazon shoppers know that prices can change in the blink of an eye, often bobbing up and down for weeks. The same is true for new releases.
Well, I sweated up a storm last summer waiting for the release of The Lord of the Rings extended edition to come out on Blu-Ray. I gave it to FishPapa for Father's Day and got a great deal. But, I had to check often and take my chances when it hit a low point.
Silly me. If only I had preordered it….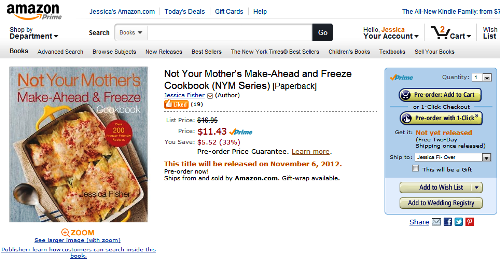 You see if you preorder something on Amazon (like this cookbook, for example, ahem) then Amazon guarantees you the lowest price between now and when the item is released. This means that you don't have to watch and wait and take your chances. You're guaranteed the best deal possible.
(Some restrictions do apply to Amazon Preorder and obviously, it doesn't work on items that have already been released.)
I tested this out when ordering Kung Fu Panda 2 last winter. Instead of sweating it, I preordered. I wasn't charged until it shipped. And I was even refunded some money after it shipped because they shipped it prior to the release date and the price went down after the movie was loaded on the truck. Cool!
Is it saving you money?
One caveat: It's not "saving money" if you don't have it to spend in the first place. And if you weren't going to buy the thing until you heard there was a "deal," that's probably not saving money, either.
But, if it's something you were planning to purchase, Amazon pre-order is a great way to save money.
Today's Frugal Friday!
Time to swap ideas and inspiration for saving money.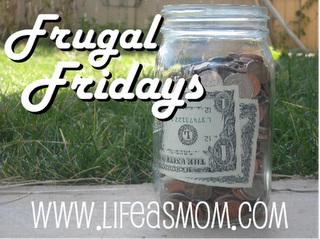 How do YOU save money?
Please remember to follow the Frugal Friday Guidelines or be deleted.
Post a money saving idea and explain how it is helpful in your post.
No giveaways or deals posts.
Recipes are allowed, but you must explain how it saves people money.
Please include a link back to Life as MOM.
Disclosure: If you make a purchase through any Amazon links up there, I do receive a small percentage of the sale. And yes, yes, I did write that cookbook. 🙂