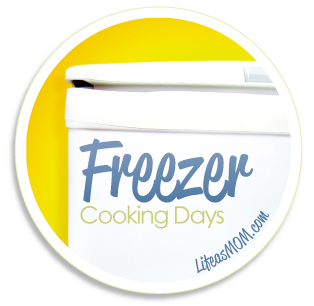 Freezer cooking is one great way to save on food costs. Not only are you buying in bulk and cooking multiple batches at one time to conserve energy costs, but having a freezer full of food to draw from keeps you out of the grocery store where you might be tempted to buy things that you don't need.
Do you need to be convinced that Freezer Cooking can save you money? Check out these past posts:
Have you been cooking up a storm?
Share your recent freezer cooking adventures with us! Leave your link or simply tell the tale of your latest round of power cooking in the comments section.