Save Up to Buy New Things
As an Amazon Associate I earn from qualifying purchases. For more details, please see our disclosure policy.
Want something? Save up for it. It's an old tradition that still has value.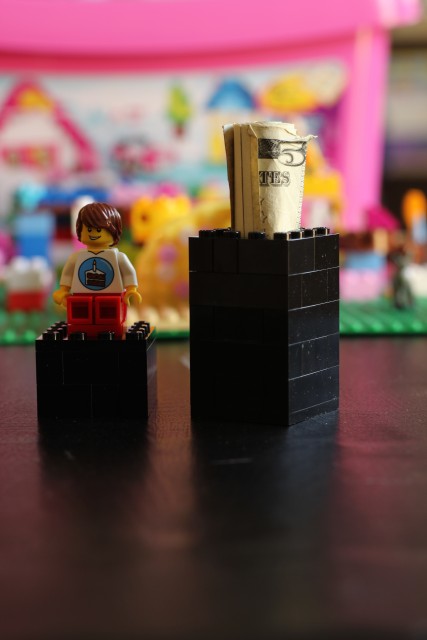 In our old credit-spending days, I was hesitant to spend my own money. I worried that something would happen, something urgent, and we'd need our money for that. But, for some reason, I had no qualms about spending someone else's money.
That's weird, especially since interests rates were, and continue to be, so high. The math does not compute to buy something, carry a balance, and then pay the interest on the thing that could be as frivolous as a mocha.
Anyway, I was a foolish girl. I read through a 20-year old journal recently and found myself constantly shaking my head. Sigh.
So, we've been talking about ways to get a better handle on your finances. If you're not there yet, it's okay. It's not about your character, who you are deep down inside. But, your life will be much more pleasant and carefree if you get your financial house in order. Take it from a "more mature" mom. 😉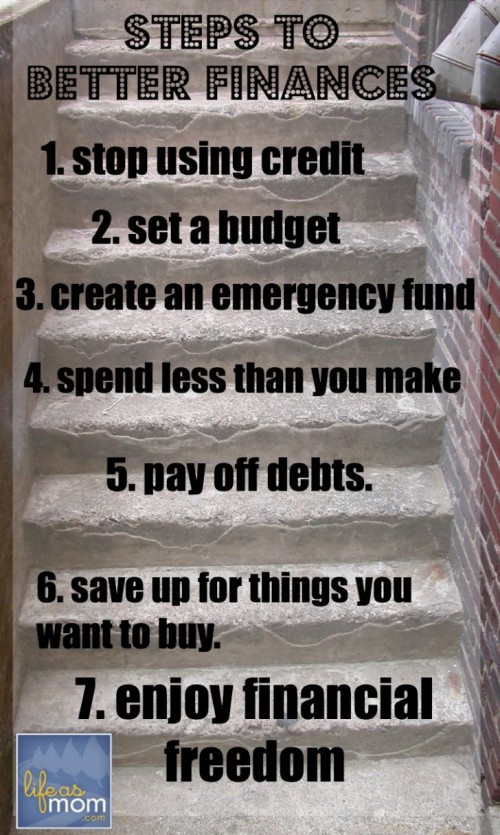 Original image credit: Niksin used with permission via this license, text has been added. Changes to the photo are not endorsed by the photographer.
Steps to Better Finances
We've talked about these steps to better finances:
Today, I want to encourage you to save.
Save? Save what?
I don't mean go shop a sale and save a few bucks off those jeans. I don't mean use a coupon and get fifty cents off your soda pop this week. Those are definitely good things to do. IF you really need jeans and soda pop.
I'm talking about saving money in the bank. Or an envelope. Or under your mattress.
I'm talking about building a reserve from which to buy the things that you want that aren't part of the monthly budget.
Want to go on vacation? Start putting aside funds to do that.
See a dress you really like? If clothing isn't already a regular part of your budget, start saving some money so you can get that dress. Chances are if you wait a few weeks to save up, it will be on clearance and you'll get it cheaper than you would today.
Want to buy a new TV? Then start trimming in other areas so you can get one.
This sounds really simplistic. It is. But, it's frustrating as all get out if your income isn't big enough to help you get that thing when you want it.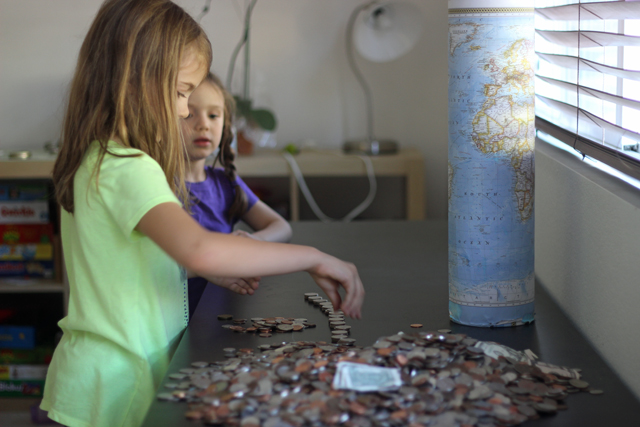 It's a totally old fashioned idea, but it is a good one. Consider these strategies for saving:
1. Open a separate account for your savings; don't get the ATM card. Leave the money inaccessible during off-business hours. Make it harder to spend.
2. Start socking away spare change.
3. Set a goal. It could be as simple as "all spare change goes towards this account" or divert $25 each week or month to your savings account.
4. Save any unexpected income (bonuses, gifts, refunds).
5. Be determined to reach your goal. Find ways to remind yourself of the thing that you're saving for.
What have YOU saved up for? How did it work for you?