Saving Money on Auto Service and Repair
We are a participant in the Amazon Services LLC Associates Program, an affiliate advertising program designed to provide a means for us to earn fees by linking to Amazon.com and affiliated sites. We participate in other affiliate programs as well. For more details, please see our disclosure policy.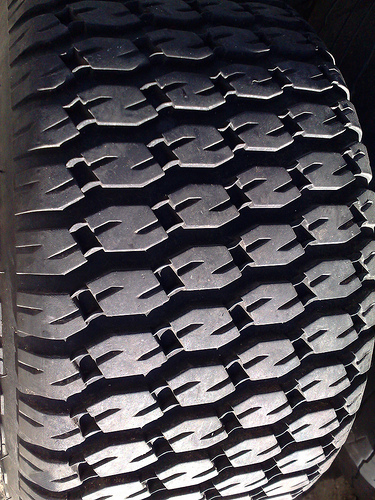 Photo Source: vagawi
A few weeks ago, FishPapa got new tires for his truck. I know, everyone has an opinion about tires. Believe me, we heard a lot of them while we were tire shopping. Yes, I even made some calls and learned a world of information about tires. We shopped around for Michelins, knowing that they are a reputable company, making a great tire that lasts a long time. Were they a little more expensive than other brands? Yes, but the fact that they are such a long-lasting, quality tire made it worth the extra expense. And, we found that Evans Tire had our size for a good $100 less than other companies.
This particular tire shop had a great deal on tires and installation, but they were not necessarily the bargain place for the other services that a new set of tires necessitates. Maybe you knew this already, but I was unaware that it's recommended to replace the shocks and serpentine belt at about the same time you replace your tires. The shop quoted FishPapa $525.00 for both of these services.
But, savvy man that he is, he knew that he could replace those parts himself. But, rather than just run to the auto parts store and pick up parts, he came home and hopped on the web. And his google searching was not in vain. In fact, not only did he confirm that the procedure was one he could pull off, but he also found front and rear shocks on Amazon for an amazing deal! This week we're ordering 2 front shocks, two rear shocks and a serpentine belt for  $166 total! With free shipping! And to make the deal even sweeter, we're using mostly Swagbucks to buy them. So, for a little web searching and a little monkey grease, my sweet hubby is saving us $359 on service and maintenance on his truck.
Didn't I tell you he was a fine man? I never would have thought of ordering auto parts on Amazon. But, I'm so glad that he did.
To see how other people are saving money this week, pop over to Super Savings Saturday.