Saving Money with Internet Shopping
As an Amazon Associate I earn from qualifying purchases. For more details, please see our disclosure policy.
Think internet shopping won't save you money? Think again. Follow these simple steps to saving money with a few clicks of a mouse.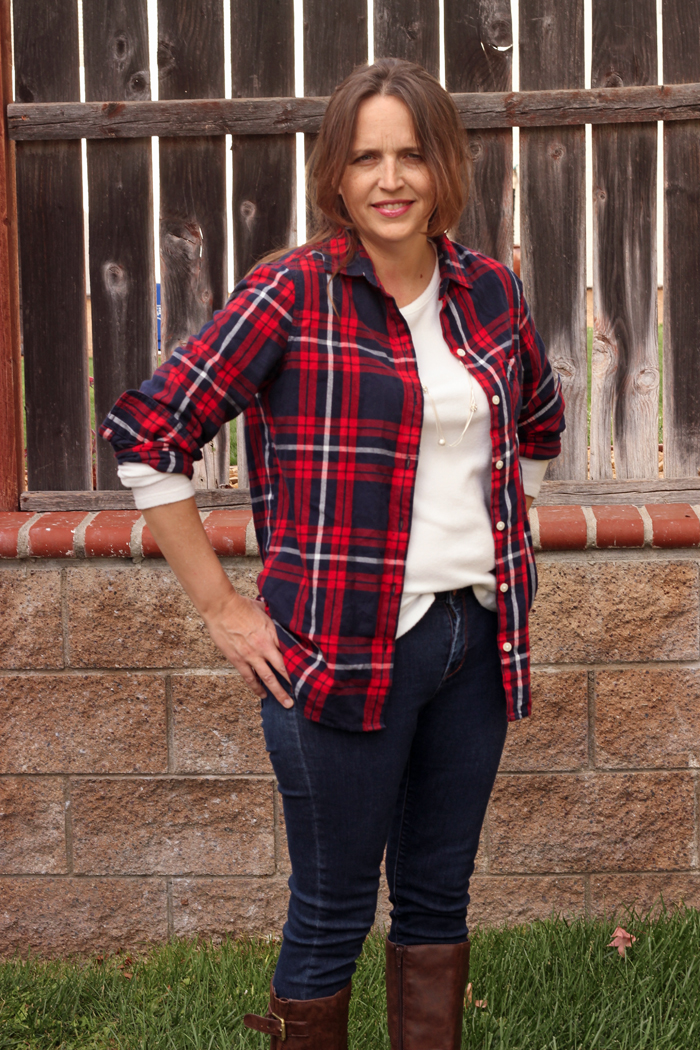 I have never been a fashionista, but I'm working on fighting the frump. I know that when I am dressed in clothes that fit and sport relatively few stains, I feel a little more confident. When I take some time to educate myself about trends and fashion, I feel like a million bucks.
I feel a little more on top of things instead of feeling — and looking — like a chump.
As you know last fall my wardrobe and I went to battle and I even "hired" a personal shopper. The result was a small stack of clothes to give away and practice shopping with different online clothing companies.
Oh! And a fabulous closet with endless outfit options that make me feel like a million bucks!
I love internet shopping. Not only do I find clothing that fits without leaving the comfort of my home, but I am also able to save some money by a few clicks of the mouse. While there are benefits to shopping in person and trying things on, I find that internet shopping fits my life in this season a little bit better.
Though I will confess I look forward to hitting the mall with my mom and sisters when we head to Minnesota later this month.
Those of you with littles and no babysitter know too well that hauling the kids with you takes much longer and costs time, money, and a few extra brain cells. Have you ever tried clothes shopping with six kids in tow?
Internet shopping is the way to go.
Saving Money with Internet Shopping
These are some simple steps I take to save money with internet shopping:
1. Use Ebates.
Ebates is a referral and online coupon site that gives you cash back on the purchases you make online. I use it for all online shopping and I regularly get anywhere from 3 to 20% back on the things I buy. We even got a huge rebate by buying our plane tickets to England through Ebates!
I've been using Ebates since 2008, and they tell me I've received over $1000 in cash back the last nine years shopping through their portal.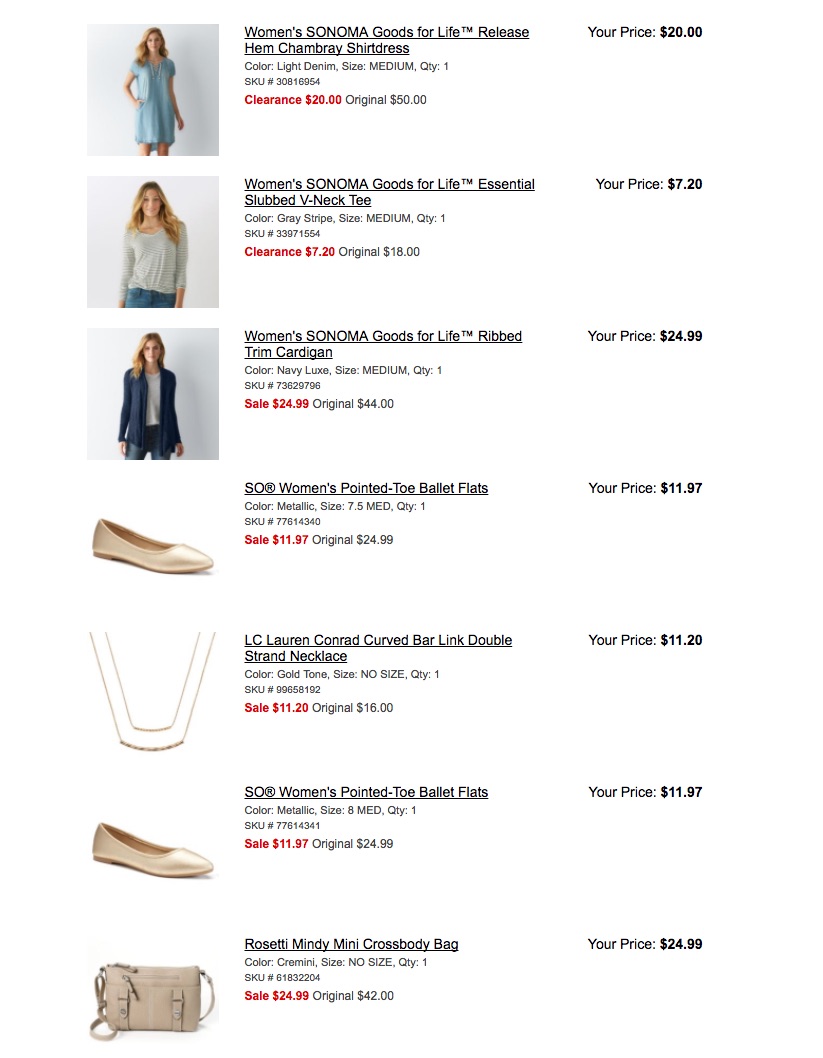 2. Surf the clearance.
Retailers are in the process of switching out their winter lines, so likely now is the best time to get great prices on sweaters and coats, but surprisingly, this week I found a huge variety of spring-ready styles on clearance at Kohls.
I'm thrilled to have found these pieces (pictured above) to go with the latest capsule wardrobe from Get Your Pretty On. More details on that next week! I'm so excited about it. You will LOVE Alison's ideas for fighting the frump.
3. Use promotion codes and super cash.
Most online venders have additional promotions going on, such as an additional 20% off or "super cash" in the form of a coupon good for future discounts. You can find out about many of them from checking Ebates, subscribing to the store's newsletter, or simply hopping on the site.
My above purchase generated an additional $5 future discount in the form of Kohl's Cash, while I redeemed $20 in Super Cash at Old Navy earlier in the week for a sweatshirt for my son and a striped cardigan for me. All these little savings may seem like drops in a bucket, but they help our budget nonetheless. And keep us in style. 😉
4. Call customer service.
On more than one occasion, I have forgotten to type in the promotion code or failed to read the fine print of an offer. Instead of shrugging my shoulders, I've picked up the phone and called customer service. Each time the person on the other phone has graciously adjusted my order to reflect the lowest possible price. A few minutes of phone time reaps savings — even when the mistake is yours.
Ordering online saves me gas, time, and effort as well as a few pennies. In some cases, I return items that don't work out, but each vendor I shop from provides me with a free return label so I won't have to pay shipping when I return the items. I've learned a few tricks with online shopping. 😉
I'll be shopping for the kids this way as we prepare for our upcoming UK trip and shopping for myself as the Spring Style Challenge approaches. I love being able to shop early in the morning or after the kids go to bed at night. And I love saving money.
Related: Be sure to read these additional Online Shopping Tips to Save You Money.
How do YOU save money?
Share a creative money saving idea below in the comments.