Saving on Easter Supplies
We are a participant in the Amazon Services LLC Associates Program, an affiliate advertising program designed to provide a means for us to earn fees by linking to Amazon.com and affiliated sites. We participate in other affiliate programs as well. For more details, please see our disclosure policy.
Looking to celebrate Easter on a budget? Consider some of these ways to save.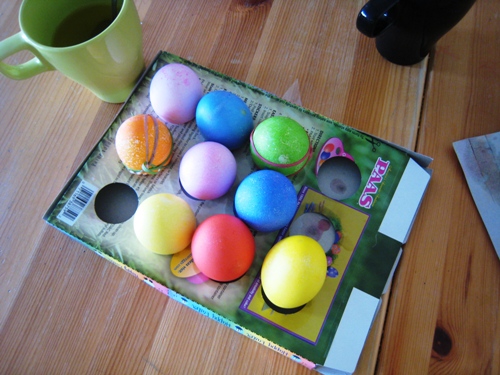 Easter is just days away. Chances are you may be planning for some kind of special gathering with friends and family. It might be tempting to run out and buy whatever you need, in a frenzy of activity, instead of taking the time to price match or hunt for the best deals.
That can be extremely time consuming and feel more like spinning your wheels than getting real traction on your planning. Before you kick it into overdrive, consider these options to saving on holiday supplies:
1. Determine your priorities.
Make sure you are clear on what's most important to you. Is it a relaxing time with family and friends? Is it good food? Is it the best tablescape? Is it focusing on the spiritual significance of the day?
Figure out in advance what you want so that you don't punish yourself — or those around you — trying to do it all. Because you can't do it all. You knew that, right?
2. Make a meal plan.
Plan the menu for your Easter dinner, but also make a meal plan for the days in advance. If you know that the days are busy, then plan easy meals. By planning how to feed your family, you can shop more easily and economically as well as avoid take-out or expensive storebought convenience items.
(You can take your pick of easy printable meal plans that I've developed here on Life as MOM. This "on-the-go" plan will be perfect for this next week.)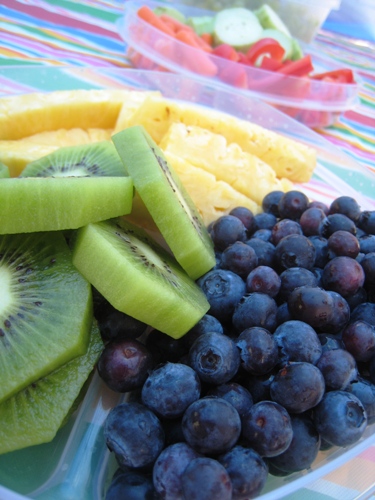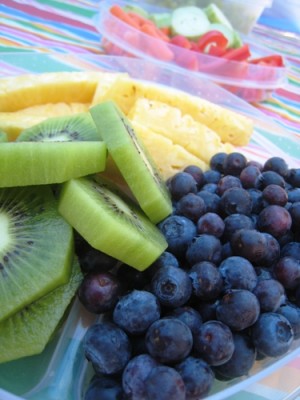 3. Consider more frugal alternatives.
Ham and potatoes are tradition for many folks, but what if your store doesn't have a great sale on the ingredients, making that meal one that stretches your budget? Feel free to bust out of tradition and do something a little different. Why not a barbecue or a picnic with burgers and salads? Add a fun dessert to keep it festive.
If you are looking for Easter baskets, consider fun, but cheap alternatives. Plastic sandpails are only a dollar at Walmart, making them a fun vessel for gifting that can easily be repurposed for other things later.
Don't buy egg dying kits if you've got a few bottles of food coloring on hand. Use what you have to dye eggs, the old school way.
4. Do-It-Yourself on a Dime.
Be sure to follow the  DIY on a Dime: Easter series which includes recipes and how-to's for crafts, treats, and decor to help you celebrate the holiday on a budget.
Confetti eggs and chocolate-dipped marshmallows are easy and fun to do with kids, but they use regular household items. No special supplies needed.
What about Passover?

For those of you celebrating Passover, be sure to check out these great tips on saving and organizing for the holiday. My friend Mara shares some great information to celebrate Passover in a frugal and meaningful way.
You don't need to break the bank to celebrate the important milestones of life. It just takes a little creativity and planning.
Got a great tip for saving at Easter?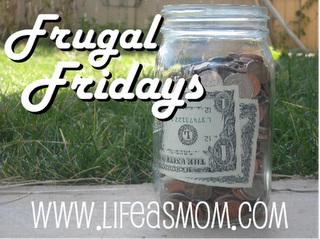 This is Frugal Friday. In an effort to make these weekly financial discussions more interactive, I'm no longer posting a link-up. Feel free to leave a link in the comments. But better yet, chat with us on today's topic.
This post was originally posted on March 21, 2013.