Savor the Moments of Family Life
We are a participant in the Amazon Services LLC Associates Program, an affiliate advertising program designed to provide a means for us to earn fees by linking to Amazon.com and affiliated sites. We participate in other affiliate programs as well. For more details, please see our disclosure policy.
The days go by all too quickly when you're a parent and your kids start to pick up speed. Savor the moments of family life.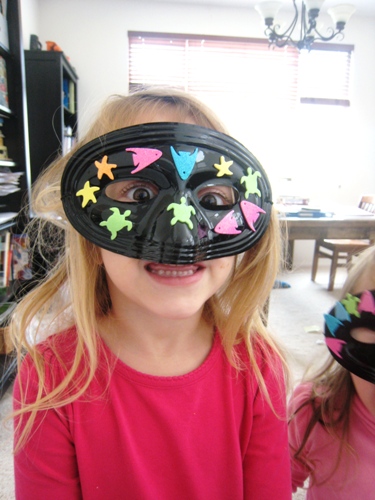 As I mentioned earlier this week, getting sick was a sure-fire way to get me to slow down this month and get perspective. Sure, there were more things I wanted us to do as a family in these days leading up to Christmas. We missed an out of town trip once all SIX kids came down with the grunge. The Cookie Baking Extravaganza that I had dreamed of didn't really happen.
We put on hold a lot of things we might have done if our peeps had been feeling better.
Thankfully, I was already in a mindset to celebrate a simpler season. So instead, we rested, tried to do some school, ate some take-out, watched movies, and reviewed old video footage from when the kids were much littler.
How quickly time is passing!
Now, I'm looking forward to one of my favorite times of the year: Christmas and the days that follow.
The bridge week between Christmas and New Year's has often been a great one for our family. Not only does FishPapa's work close for the week, allowing him time off, but it's also a time when my mind turns toward family time and relaxing as well as a little purging and setting things to rights before the new year arrives.
Perhaps you, too, are approaching a few extra days veering from your usual routine.
Here are some ways I'm hoping to savor the moments of the next week:
1. Take more video.
Reading Alex's post about videotaping Christmas morning instead of taking snapshots really hit home with me. I browsed through past photography of our Christmases and would concur that his point is a good one.
As we watched these old videos of babies and little kid voices, I realize how apt I am to forget these precious moments that are so quickly fleeing. In preparation for Christmas and the days after, I've got the video camera charged as well as extra camera batteries so we can keep the cameras rolling.
I am also going to try to take more regular pictures, too.

2. Slow down and rest more.
I find that when I'm trying to "get everything done," I'm less likely to enjoy the moments. Couple that with lack of sleep and you've got a recipe for a crabby mom. No one wants that.
So, while my average bedtime is between 9 and 10 most nights, anyway, I'm going to shoot for some naps or just plain lounging so that I can rest and catch up during this once-a-year downtime.
More sleep and rest can never hurt as long as it's not out of laziness.
3. Focus on fresh starts.
I can easily get discouraged over the ways that I've failed in the past year as a wife, mother, teacher, friend. I have let things slip in many ways. And the passing of time can make me anxious over my mistakes.
But, I know that doesn't really help me change. A fresh start does.
Cleaning out cupboards and drawers, trading old stuff for new gifts, snuggling with my peeps, and setting goals for the future are ways to take my mind off the many ways I've blown it over the last 12 months.
Tomorrow is a new day.
4. Remember Who is in control.
It must be a sign that I am getting older because getting sick two weeks before Christmas doesn't freak me out in the same way it would have fifteen — or even five — years ago when I was spinning my wheels to "get it all done." God blessed me with peace about it all, including a simpler approach to the holidays in the first place.
I'm sure our vacation with it's rescheduled out-of-town trip will hold more surprises for us as well. Hopefully, I'll have the good attitude to go with.
We surely can't stop the clock from ticking. But, I think we can do little things to enjoy the time we do have.
This post is sponsored by Mott's. As a Mott's Mom I have been compensated for my time spent writing. Participation in this program is voluntary; all opinions are my own.

Like  Mott's on Facebook and chat with other moms about how to make the most of family moments.
How do YOU savor the moments of family life?

Want to plan a fabulous holiday? A Simpler Season holds almost everything you need to do just that.
This guide to planning the winter holidays provides creative ideas , time-saving tips, and budget-minded inspiration for making the most of Thanksgiving, Christmas, and New Year's. With the busy family in mind, I've provided recipes, to-do lists, children's activity sheets, planning pages, gift ideas, and step-by-step tutorials for creating homemade gifts. It's all in here.