How to Scan Your Family Photos
We are a participant in the Amazon Services LLC Associates Program, an affiliate advertising program designed to provide a means for us to earn fees by linking to Amazon.com and affiliated sites. We participate in other affiliate programs as well. For more details, please see our disclosure policy.
Don't miss getting a single moment captured on film. The Ultimate Photography Bundle can help you hone your photog skills without a lot of work. There are memories in the making.
Got lots of old school photos sitting in boxes? Contributing writer, Alex Maldonado, shares his experience in scanning the family photo library.
I take photos. Lots of them. With 4 little kids running around our house there is always something to snap a photo of. So far I have taken 12,828 photos… this year. So documenting, saving, and securing photos is a big deal to me.
Digital cameras have made this process pretty easy. I have the photos on my computer and have backups that I keep away from our house. If my main computer hard drive breaks, I do not want to have to tell my wife "I lost all our families photos".
That would be sad. Very very sad. And I would get in trouble. That would be scary. Very very scary.
So making back ups of digital images is how I keep those safe. But what about all the photos our parents took of us? What about all the albums of my wife and her sisters growing up.
I mean, I definitely don't want to ever lose this photo of my lovely wife.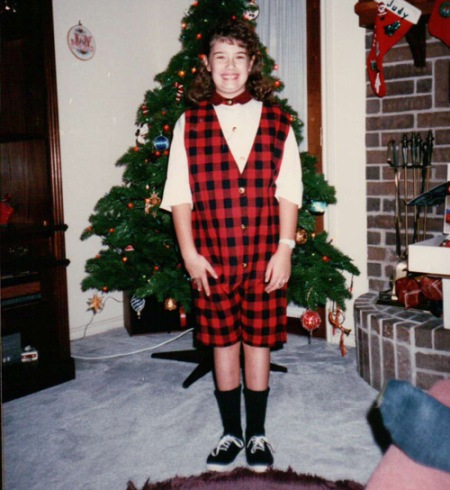 For years I knew I had to get those scanned and safe in two locations but kept putting it off. Last month I finally bit the bullet and did it. Like most things in life, you have two options: do it yourself or pay someone else to do it for you.
1. Do it yourself.
There are tons and tons of ways to get photos onto your computer. But, if you are looking to scan hundreds of photos, a tradition flatbed scanner may not be your best option. That's where a photo scanner like Doxie comes in.
These little guys are super easy to use and kinda cute. They cost between $150-$200 and are a great way to get all your photos into your computer. All you do is stick a photo in and it spits it out the other end. You don't need a computer attached because they save all your photos to a memory card. (You later connect the card or scanner to your computer.)
It's also great to have this little guy around to scan and save all those wonderful drawings and coloring sheets your kids give you. Right before you throw them away.
2. Let the pros handle it.
Another option is to collect all your prints and have them scanned for you. The number of photos, money, or spare time you have will help you determining if this option is a good fit for you.
One of the best services out there is a company called Scan Cafe. They not only offer photo scanning but have VHS conversion and other restoration services. Their pricing is super competitive and they do a great job.
If you only have a smaller pile of photos laying around I would totally suggest them. The more photos you have though, the more you'll end up paying. Their scanning services start at around $0.22 per photo.
Why I scanned them myself.
I'll be honest. When I first looked at the piles and piles of photos and albums I thought I'll never finish. I didn't know exactly how many photos there were but I knew there were a lot.
"A lot" actually turned out to be 6,127. That seems like a HUGE number but in the end it just turned out to be about 8 Harry Potter movies. See, I had never seen or read any of the books and my wife had zero interest in watching the movies. So…. over the course of a couple of days I plowed through the movies all while feeding my little scanner photos. I got to watch my "scary movies" and my wife got her memories backed up. Win-Win!
(Side note: Is it just me or does Hogwarts have a knack for picking bad teachers?)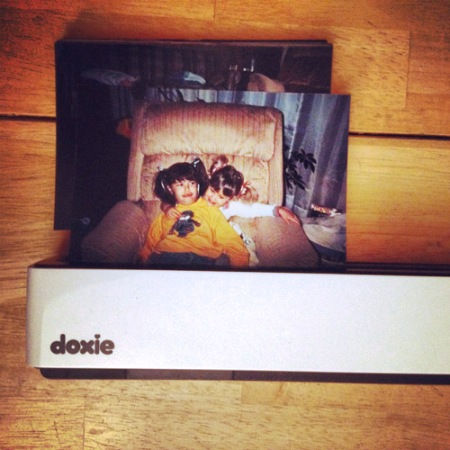 For us it came down to math. Sending in 6,000+ photos at .22 a pop was going to cost about $1,300. I also have a good computer and a bit of free time in the evening so we decided to just scan as we talked or while I watched a movie.
In the end I'm glad I did them myself. I love how I was able to kinda get a broad overview of my wife's childhood all at once.
Regardless of what choice you make you'll want to make sure you have the new digital files safe and backed up in two separate physical locations, a subject I'll cover in my next post.
So what about you?
Tell me about your favorite childhood photo and what movie you would want to watch while scanning it.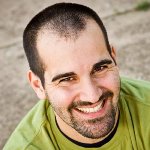 – AlexM is a Texas-based wedding photographer. He specializes in buying lots of expensive gear for his "clients" and then using it at home to take better photos of his kids. Visit his website or shoot the breeze with him on twitter.