School Daze: FishMama Style
We are a participant in the Amazon Services LLC Associates Program, an affiliate advertising program designed to provide a means for us to earn fees by linking to Amazon.com and affiliated sites. We participate in other affiliate programs as well. For more details, please see our disclosure policy.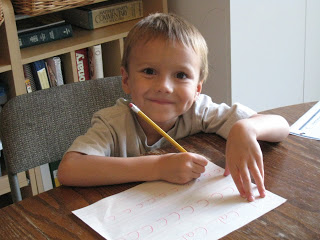 Years ago, about twelve to be exact, my husband and I entered uncharted territory: we decided to teach our children at home. While both of us had attended public schools and three of four grandparents were teachers, we decided that we wanted to do this very much "outside the box" kind of thing. We realize that this decision is not for everyone and totally respect someone else's choice.
But, one thing we do feel strongly about is that parents should have the freedom to make that decision themselves. That, in fact, was what led us to this path in the first place. We saw the education of our children as our responsibility, not the government's.
When our eldest was still in utero, we thought this out and made the mental leap to "homeschool." Ever since he was a wee babe, it was in our mind. And so we had the advantage of several years to think, pray, and plan. These books played a big part in forming our philosophies of education.
In those first years it was a little scary, making our kids "guinea pigs." But, really, in some way or another, parenting is a Great Experiment, no matter your school choice. You don't know what you're doing until you've done it awhile.
And now with a sixth grader, third grader, first grader and a couple preschoolers, we're seeing some wonderful fruits of our labor. Our big boys can all read splendidly. They think through things critically. They listen when adults talk and they process what they've heard. They are quick to ask questions about things they don't understand. They remember information about history, literature, and life and they apply it to everyday situations. Best of all, I have great relationships with my children, and they have a beautiful bond amongst them. Overall, it's been a great thing for our family.
That said, please don't think that you can't have those things if you choose a different schooling option than ours. I just know what I do and what I see in my family. Whether the same "experiment" would produce the same results elsewhere, I don't know. We each need to find our own groove. In other words, this works for me!
Here are some of the tools of my trade that have helped me teach my children at home: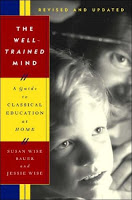 As I mentioned last week, The Well-Trained Mind has been an excellent resource to walk me through the different stages of my children's development. It offers complete curriculum suggestions that we have enjoyed over the years. We've followed their recommendations for most subjects, particularly in science and handwriting.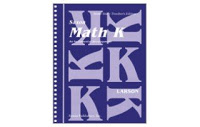 Saxon Math is a program that we've used from the very beginning. It is incremental in its approach in the sense that each concept is reinforced over several weeks, rather than in a couple days. Instead of doing 25 problems on the same concept, the student does a few exercises for each concept that has been covered. I love this since my own math experience was such that if I didn't "get it" the first time it was taught then I just didn't get it. This way provides constant practice and review. The K-3 years feature a heavy use of manipulatives which is great for younger students.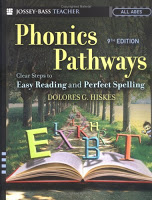 Per recommendations in The Well-Trained Mind, we've used the primer Phonics Pathways over the years. This is a great beginning reading text. However, I found that my oldest had trouble understanding when to change from short vowel sounds to long vowel sounds. This was highly problematic, resulting in more than a few tears. Once we started using the Spell to Write and Read program and learned all the phonograms, reading started to come together for him. Now, with the younger kids, I've used both resources with great success. Not a tear has been shed over learning to read since then.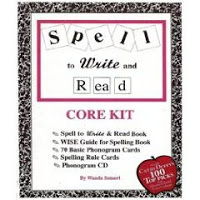 Spell to Write and Read is a reading program that revolves around learning the 70 basic phonograms. I don't follow their recommendations to the letter, but have adapted it to fit our family and my teaching style. The kids know the phonograms and use them to sound out new words in reading and spelling. We use STWR mainly for our spelling program.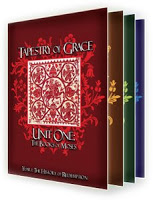 Lastly, we use Tapestry of Grace as our guide for history, literature, art, writing, and church history. It is a classical, unit-based curriculum that is taking us through the study of the world. It has been fascinating for our family to learn about past times and places. One of the great things about Tapestry of Grace is that each year's curriculum covers grades K-12. Currently we are studying the founding of the American Colonies. Each child is reading texts about the same topic, but at his own level. This is a boon to large families since Mom doesn't need to teach history all over the centuries. Our whole family is immersed in one time period, but in an easily-accessible way. They also offer a CD program for dads so they can keep up with what their families are learning.
Have you got a great learning resource? Whether you've chosen public or private, I'd love to hear what you use to expand your children's horizons.