School Daze: The Slow Immersion Method, Or How to Cook Your Frogs
We are a participant in the Amazon Services LLC Associates Program, an affiliate advertising program designed to provide a means for us to earn fees by linking to Amazon.com and affiliated sites. We participate in other affiliate programs as well. For more details, please see our disclosure policy.
Though my kids could spend their school day in their jammies, one of the freedoms of learning at home, they don't. And while I would like to say that they embrace each day as an opportunity to fill their minds with all that is good and wholesome in the world of art, literature, science, and math, that would be a big fat lie exaggeration. My kids may not school "traditionally," but they're just like any other children. That includes the fact that they balk at the idea of hitting the books again.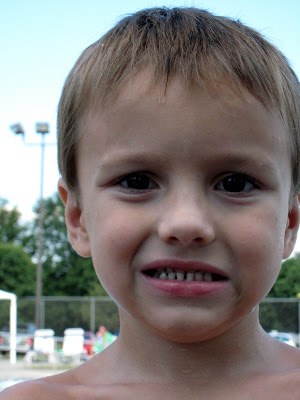 Different homeschooling families handle this challenge in different ways. I knew one family who never took a vacation. Umm, yeah, I'd be in the funny farm by now. Others just grin and bear it. For us, the slow immersion method has worked rather well over the last few years.
I can't remember why I started doing it this way. I think it was because I wasn't "ready" for the first day of school, but I had already told them we were starting. No backing out, no false starts. So, we just jumped in on a few areas of study while I got my act together. My lack of preparation proved to be a serendipitous experience. In other words, it was what I like to call "a happy accident."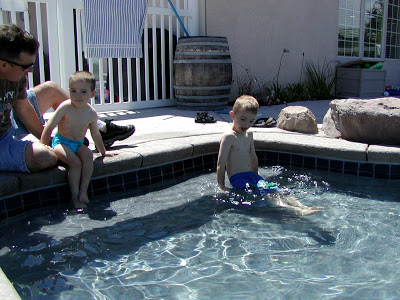 Going from lackadaisical summer days of Pokemon and endless book reading to seven hours of wall-to-wall school work would send my children into shock, much like when you jump in a cold pool on a hot day. Just the idea of it would send them into Major Balking Mode. (That is a real term, I'm sure.)
Instead, we get our feet wet little by little. We start with a few subjects the first week, add a few more the next week, add in the rest during the third week. And by this time, they've gotten re-accustomed to the waters of schoolwork and it doesn't seem like such a shock to their systems — or mine. In a sense, it's like cooking frogs.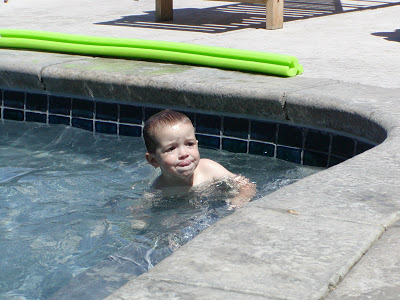 This week we're testing the waters with Bible, Spelling, History, and Literature. Next week we'll add in Writing, Math, Grammar, and Latin. After that, we'll work in Science, Logic, and Art.
And maybe by week three, I'll have my act together. And they won't want to get out of the pool!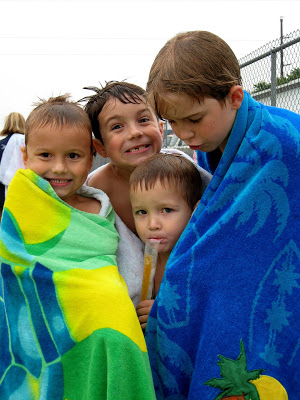 Whether your children's school is public or private, what do you do to make the reentry as easy as possible? I'm sure we could all benefit from a few new tips.