I've got a load of fun fall giveaways to share today. Stay tuned to enter them all. This giveaway is now closed. Congrats to the winners: LJNord@, Jedsmom8@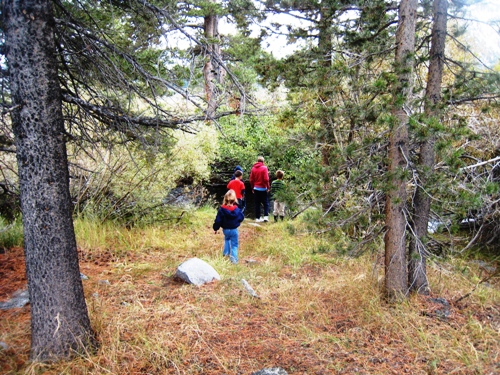 Yesterday, I put moisturizer on my hands for the first time in months. A few days before that I bought a new pair of dishwashing gloves. I've been slapping on the Chapstick like it's going out of style.
Clearly the seasons have changed.
While the sun still shines and the temps still hit 80 (sometimes) here in San Diego, the overall climate is changing as we find ourselves closing windows at night to keep out the chill. I know 30s and 40s may not be "chill" where you live, but still.
The warmer weather is gone and now it's time to shift into winter mode.
Seasonal Skincare Tips
With that comes better skincare, at least for me. I'm notoriously lazy about skincare, but in the winter I can't be. My hands bleed and crack, so I have to do something to be proactive as well as reactive, because, well, I'm lazy.
Consider these seasonal skincare tips from Neosporin spokeman, Dr. Peter Lio, Assistant Professor of Clinical Dermatology & Pediatrics at the Northwestern University Feinberg School of Medicine and a Diplomate of the American Board of Dermatology:
Fall:
Many people suffer from seasonal allergies in the fall, and these can trigger skin irritation along with the change to drier, cooler weather.

If seasonal allergies are active, talk to your doctor about keeping them in check with medications such as antihistamines
Focus on a regular skincare routine with regular bathing and moisturizing, as well as using topical medications when needed
Moisturize within minutes after every shower or bath to help lock in the water

Winter:

Cold and dry weather outside and forced hot air inside can put the skin at high risk for irritation. The lack of sunlight may result in lower levels of vitamin D which may be related to skin irritation as well.

Keep skin warm and protected when outside
Try a thick, protective moisturizer on any exposed skin to prevent windburn
Consider talking to your doctor about supplementing vitamin D during the winter months as many people are deficient
Consider getting a humidifier for bedrooms to help add moisture to the dry air
Moisturize within minutes after every shower or bath to help lock in the water
As I said, I'm notoriously lazy about taking care of my skin so these are a great reminder to me.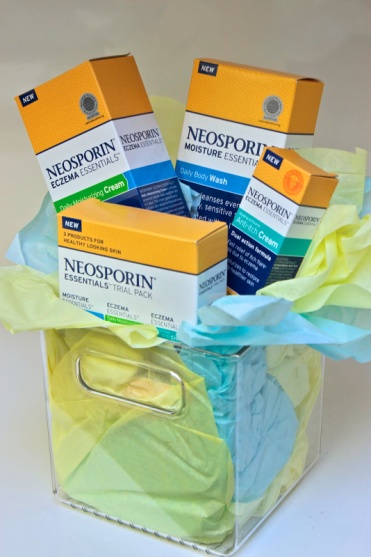 I'm also interested to try out this new product line from Neosporin. Neosporin Essentials is designed with eczema sufferers in mind, but works well for anyone with dry skin. My husband and many of the children have been plagued by eczema, so my ears always perk up when I hear of new things to try.
This week Neosporin will be awarding two Life as MOM readers with a Neosporin Essentials Gift Pack, containing Anti-itch Cream, Daily Moisturizing Cream, and Daily Body Wash.
To Enter:
Simply complete the information on this form. Please know that the information is only being gathered for the purposes of mailing you your prize in the event that you are chosen as the winner. This information will not be sold, traded, or given away.
This promotion is open until Sunday, November 4, 2012, at 8 pm PST and is limited to US residents, 18 years or older. Friends and family of Jessica Fisher and Life as MOM are ineligible for entry. The winner will be chosen randomly. The prize for this promotion is provided by and shipped by Neosporin and/or its representatives. This post will be updated with the beginning of the winner's email address. Jessica Fisher and Life as MOM will not be held responsible for unclaimed or undelivered prizes.
Disclosure: I received review product. All opinions are my own.